Photography Workshop
30 May 2018
Rachel Hope Allan from New Zealand visited Aoba last Friday 25 May 2018. She is a Lecturer of Photography and Electronic Arts and Coordinator of SITE Graduating Students Exhibition, at Dunedin School of Art.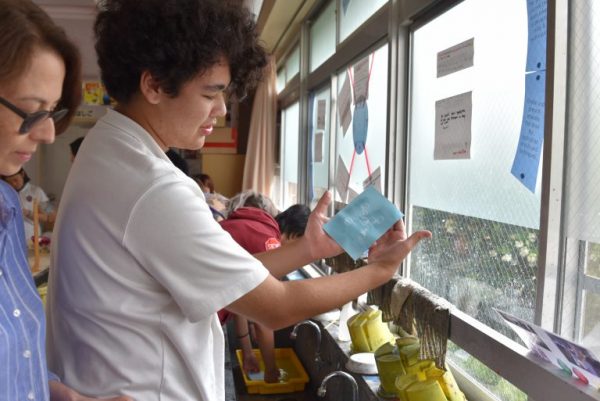 Our G9, 10 and GLD students are so lucky to attend a hands-on workshop with her covering the following topics:
An insight into her practice and her tools/cameras.
Sharing information about her college:  the potential to do some course online at her university, how to get entry to the university and the process of entry to your university(portfolios)
Cyanotype activity: The session included making a  cyanotype
Cyanotype is a photographic printing process that produces a cyan-blue print. Engineers used the process well into the 20th century as a simple and low-cost process to produce copies of drawings, referred to as blueprints.