Choose Japan 2019
5 February 2019
A-JIS will host The Choose Japan 2019 educational fair, taking place at our Hikarigaoka campus on February, 7th (13:40 to 17:00).
Top Japanese universities, overseas colleges and vocational schools will participate in the event. Last year, more than 150 guests came to the fair to walk through the wide selection of college information stands, collect information and talk with their representatives.
Students and their families are encouraged to participate since it's a great opportunity to learn about post-secondary educational options both in and outside Japan.
This event is open to external public. Please RSVP in advance.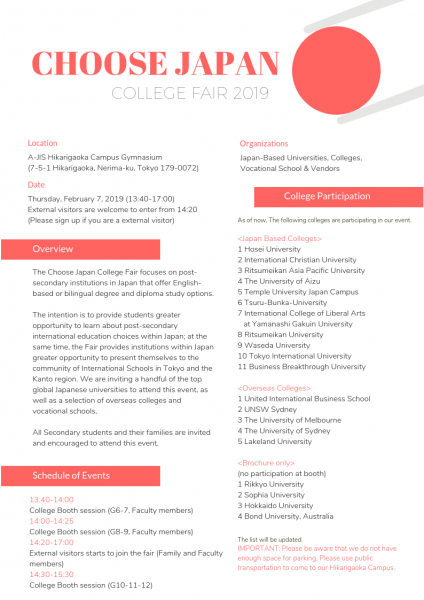 【Flyer】Choose Japan College Fair 2019