Senior School Students Raise Hundreds for Children in Need
22 November 2021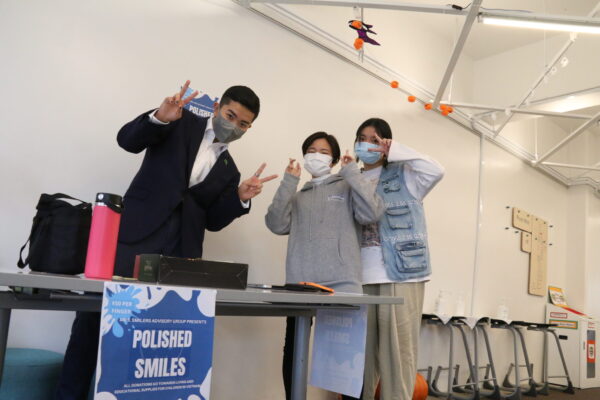 Our senior school students successfully held their Polished Smiles fundraiser, raising ¥41,000 for Tohe, giving living and educational supplies for children in Vietnam.
The students who developed and ran the fundraiser have shared their thoughts on the experience and can be read below.
As an Advisory team we planned and executed the "Polished smiles" fundraiser activity, to assist education and support for children with disadvantages & disabilities in Vietnam.  "Polished smiles" was to raise funds to purchase art supplies for the children who attend the art classes run by the social organization Tohe.
Due to the pandemic, we understand the chances of getting donations had been drastically reduced, so we chose this project because one of our members has a connection to the charity.
Through this activity, we were able to experience various things.  We think that cooperation and communication with teammates is very important at any stage of planning, preparation, and execution. And we are very happy to be able to support children who are disadvantaged by poverty and disabilities. We appreciate all the support to make this fundraiser happen and look forward to completing our project soon when we send the supplies.
Enjoy photos from the fundraising event in the gallery below.