March 5, 2018
A-JIS Global Trips Summer 2018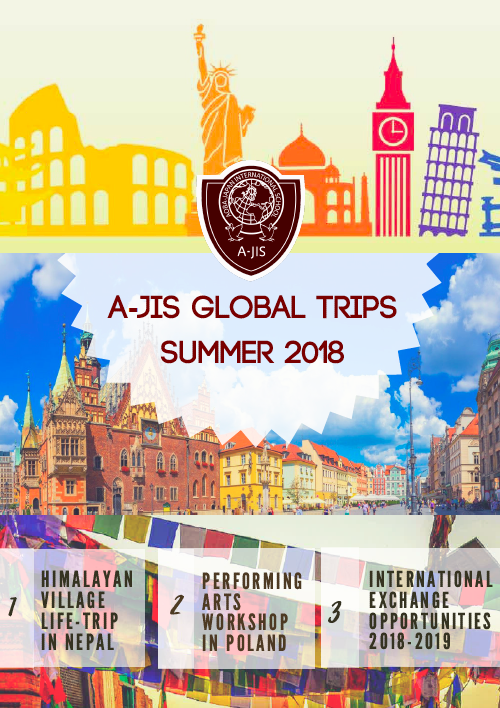 A-JIS is having educational overseas trips going to happen during this summer!
Trips: 
1. Performing Arts Workshop in Poland – by Mrs. Tomaszewska and Ms. Holderman
Students will enjoy 3-day stay in beautiful Wroclaw awarded as Europe's Best Destination for 2018. Next they will relocate for 9 days to The Sudety Mountains – Ladek Spa, a resort dating back to 1478. It's the place where each year in July International Dance Festival takes place. Students will be involved in dance workshops of their choice, enjoy sightseeing beautiful Lower Silesia region, which is part of European Route of Castles and Palaces. Evenings will be filled with dance performances (by professional groups) in the outdoor amphitheater.
2. Himalayan Village Life – by Ms. Nishimoto
Students are going to participate in ongoing service initiatives designed to address community needs related to post-earthquake problems, education, environmental conservation, drinking water, and general quality of life improvements for the village.The trip also includes trekking through the beautiful Himalayan mountains, homestay in the local village, and cultural experience in the capital city of Nepal, Kathmandu.
3. International Exchange Opportunities 2018-2019 – by Mr. Thorn
Detailed information will be offered on the information sessions.