Online Campus
Grades 11 – 12
Aoba's Online Campus provides students with the opportunity to study in our world class international education programs with maximum flexibility from wherever they are.
Leveraging cutting edge digital technology and innovative hybrid teaching and learning methodologies, the Online Campus experience is designed to meet the demands of connected, collaborative and creative modern day students.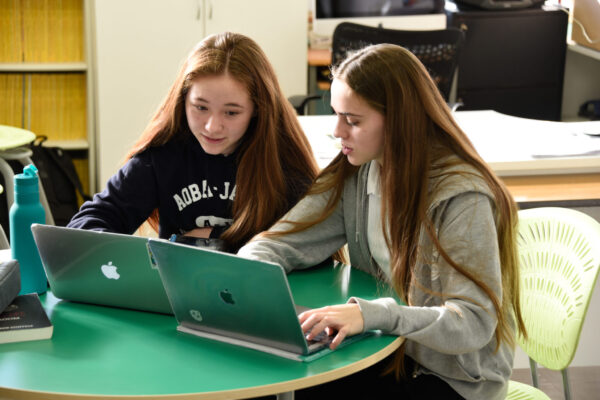 Key Features of the Online Campus
Internationally accredited curriculum and programs taught by certified international school teachers.
Achieve an accredited high school diploma : your key to entering universities around the world.
Develop a personalised learning pathway to suite your passions, interests, and future goals.
Interact with other students from around the world both asynchronously and in real time collaborative learning.
Optional virtual and in-person events and activities with fellow classmates at our flagship campus in Tokyo, Japan and elsewhere.
Receive access to and learn, collaborate, and create using a variety of cutting edge digital technology resources including Adobe Creative Cloud software, Google Workspace app suite, Canvas LMS, Autodesk, and many more.
Currently Offered Online Programs
Global Leadership Diploma (for G11-G12 / high school diploma pathway)


Online Global Leadership Diploma Scholarship is available. You can apply for the scholarship via the Admissions Portal
2022-2023 Applications Now Open!
Upon completing an Application inquiry form, the person registered as "Parent/Guardian 1" will receive an email from Veracross with a link to the Admissions Portal. The Admissions Portal will guide you through our entire admissions process and our team members will automatically reach out to provide assistance.
NOTE: If you already have a child enrolled, please input the same email address as the one you have registered. This will allow you to reset your password and access the Admissions Portal.  
Aoba-Japan International School respects the privacy of our families and will never sell, rent or give away any of your personal information to any third party.