Handbells
Beginner's Handbell Club
Gr.1–Gr.5 (10 children max.)
This is the class to learn ensembles with music bells at the beginning of the year. Learners will enjoy bells and learn basic bell technique and music theory through handbells.
Intermediate Handbell Club
Gr.2–Gr.5 (10 children max.)
This is the class for those who were in Beginner's Handbell Club last year. Learners without experience in handbells are asked to join Beginner's Handbell Club.
Learners with high handbell skills will be nominated to Advanced Handbell Choir.
Advanced Handbell Choir
MYP/DP students and nominated PYP students.
This is the class to learn ensembles through handbells. Learners will learn higher techniques of handbell and music theory throughout the year.
Our Handbell Choir will be asked to perform at official school events and public events outside of school.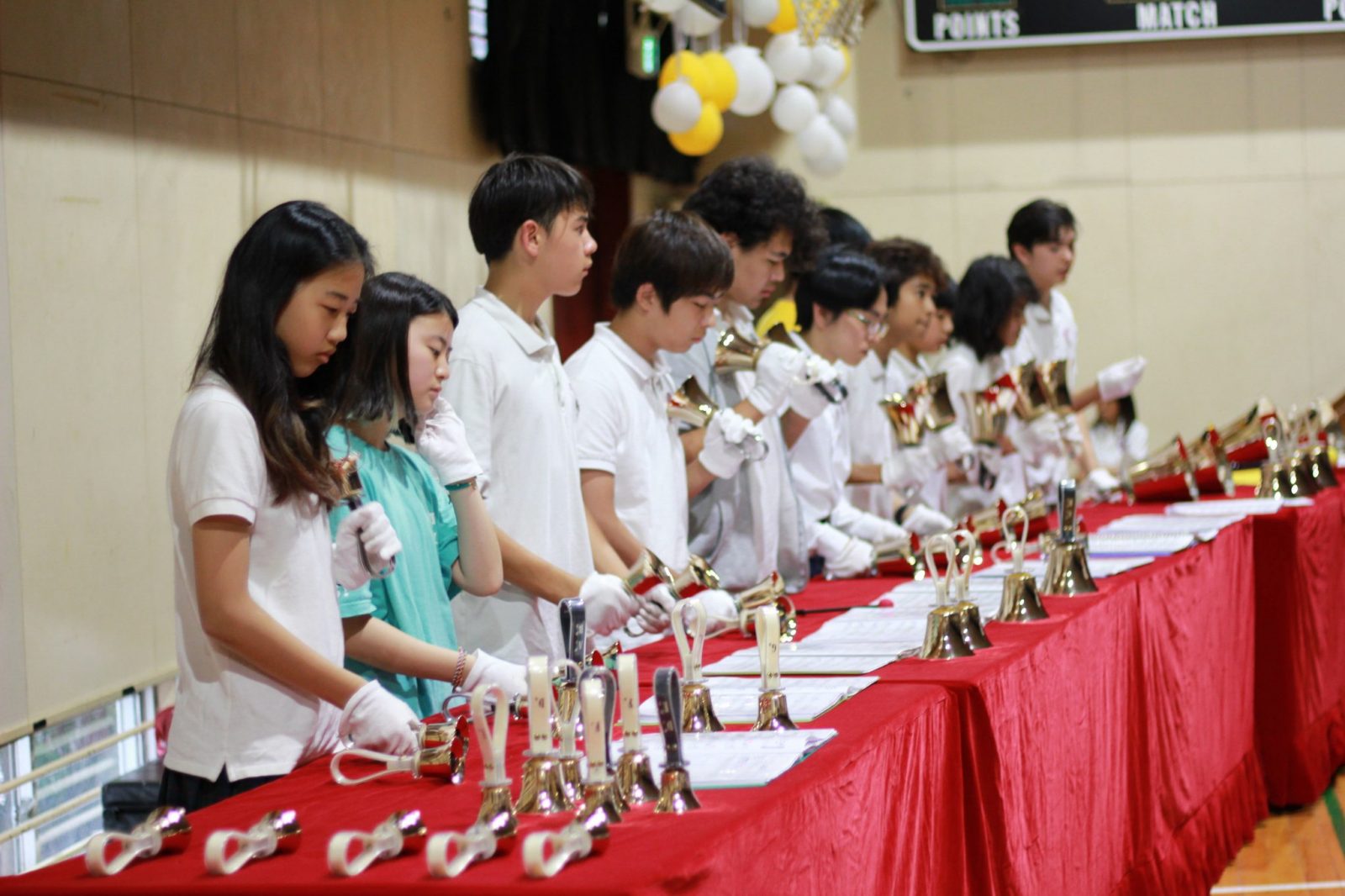 Nobuhito Koike: Handbells
Mr. Koike graduated from Kunitachi College of Music and majored in Trombone.
Aoba is his third school to teach in after receiving a Bachelor of Music and Teacher's Certificate. He started teaching at Aoba in 1999 and opened the Handbell Choir in 2004.
Aoba Handbell Choir has been invited to perform at many concerts. They were invited to Tsutaya in Daikanyama for the Christmas Season and the Olympara Concert held at Hikarigaoka IMA Hall this school year. Koike-san has also belonged to the Suginami Community Orchestra for many years and he plays first trombone. He is always happy being with students and looking forward to seeing the progress in music through the ensemble.
Handbells club is divided into three categories: MYP/DP Handbell Choir, Elementary Handbell Club for Second Year and Beginners Handbell Club.
Nobuhito Koike