K5 Virtual Graduation 2020
24 June 2020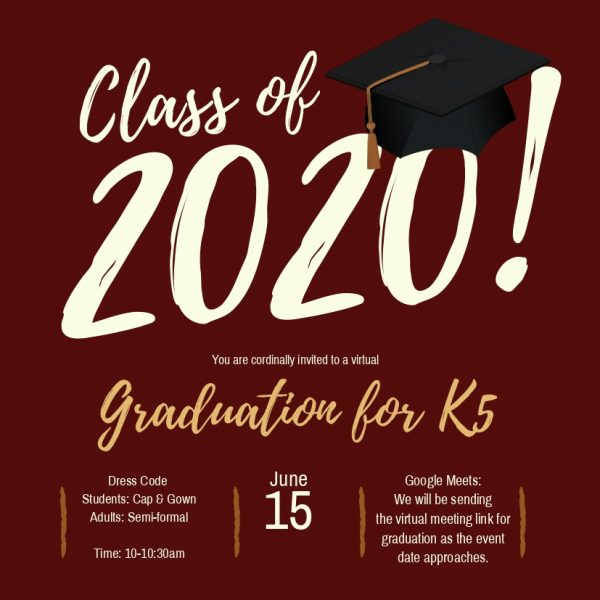 Congratulations to our K5 graduates! On 15th June, we held a virtual K5 graduation ceremony. It was lovely to see all of the K5 students wearing their graduation gown and cap.

In the beginning of the ceremony, Mr. Ken Sell, Head of School, gave a congratulatory message, and Ms. Lai, K5 teacher, reminisced on the wonderful memories and growth of the children in their three years at Aoba kinder. 

A celebration video featuring the 21 graduating students was live streamed, plus some fun class awards were virtually presented to each student.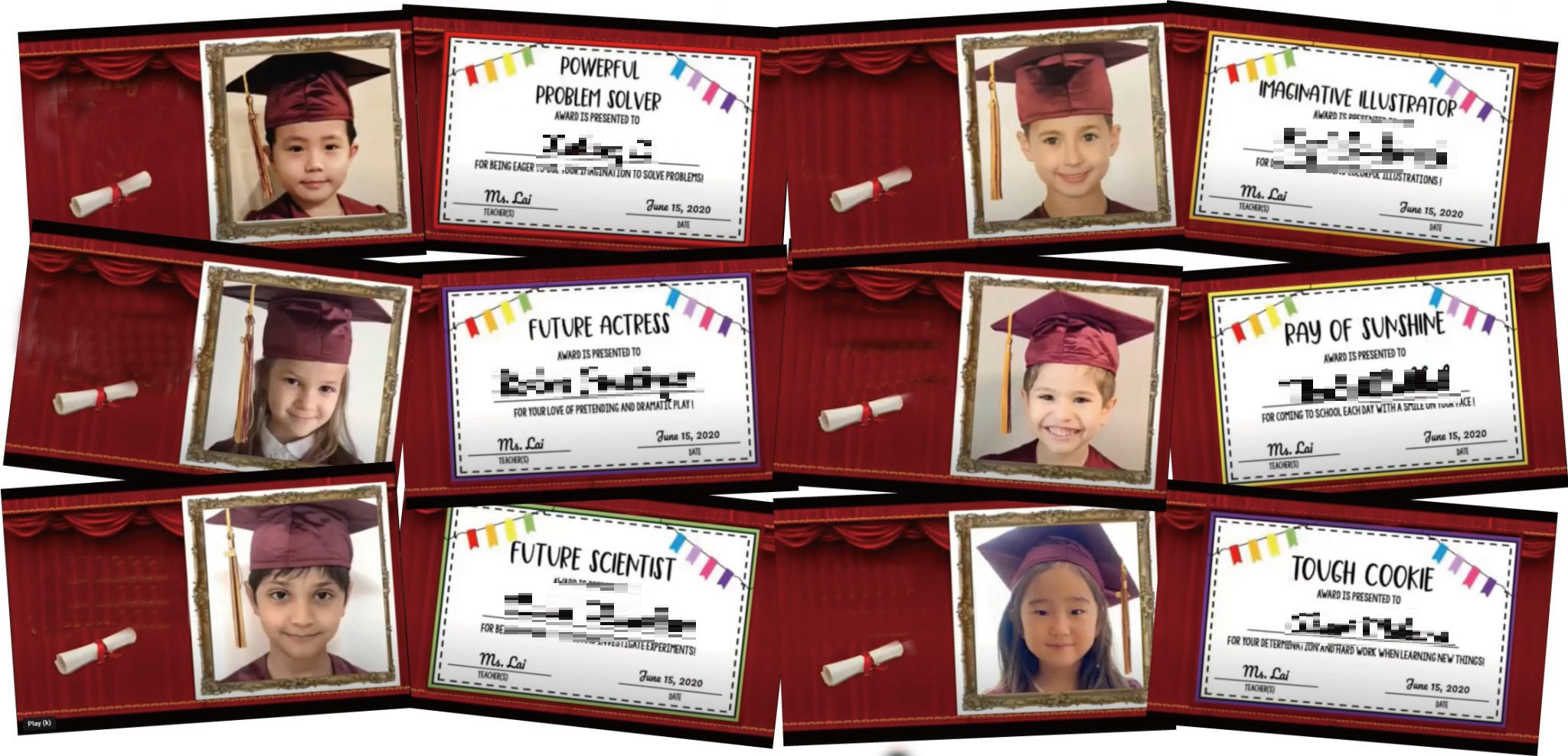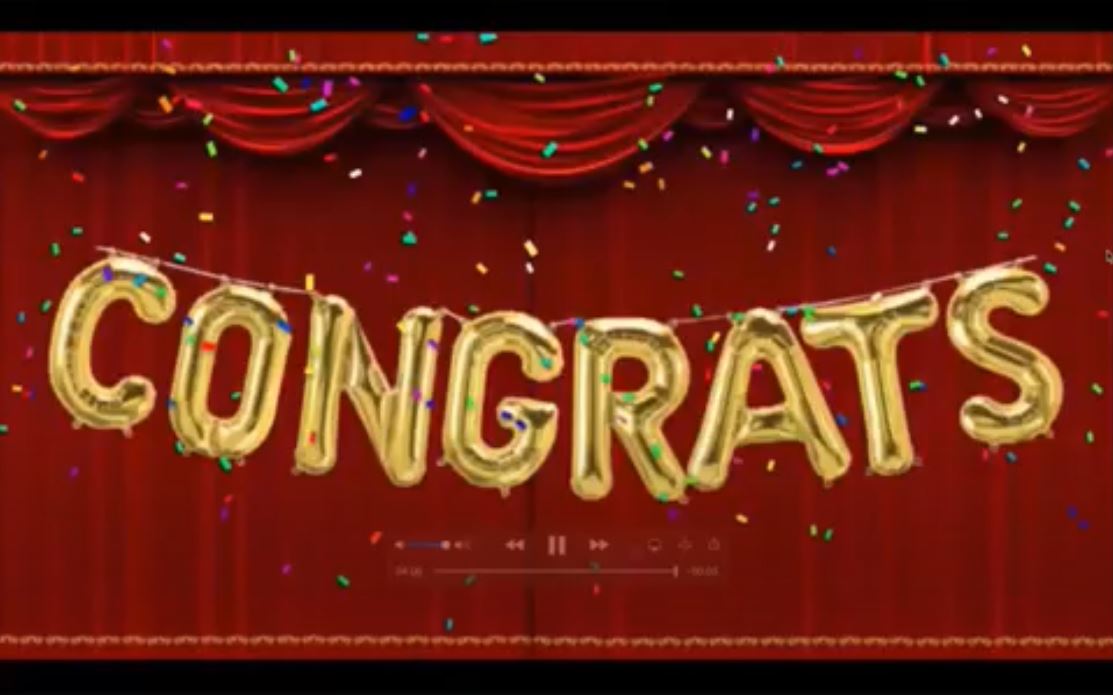 The graduation certificates were handed to each student by their parents, and then the students simultaneously threw their graduation caps into the air to celebrate their achievement.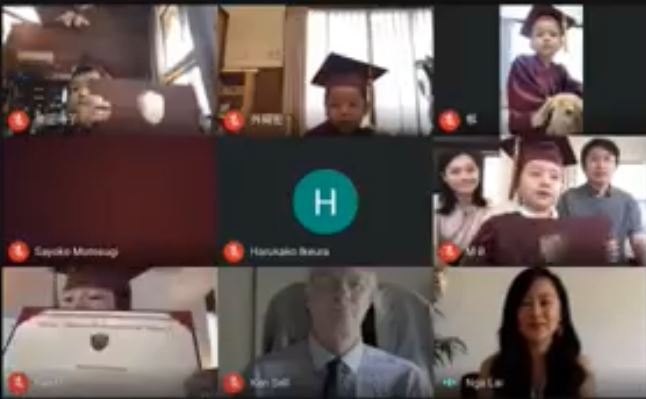 Finally, a fun video of the K5 students' journey was presented. We could see a baby photo and video message from each graduate, clearly demonstrating how much they've grown!

Also,  Meguro campus K5 graduates made a message video for teachers as their celebration memorial.

<Message from Ms. Sachiko Otsuka, Primary Principal>
"K5 students and families gathered online for our Kinder Graduation celebration. It was great to see everyone's smiling faces and an opportunity to look back on a successful year. Congratulations K5 graduates and all the best for the new school year! 
We would like to congratulate all our graduates for all the hard work and our parents for all their support. Thank you for trusting your children to A-JIS. We would also like to thank all the teachers and staff for guidance and their hard work. Congratulations to all K5 graduates in 2020! We look forward to seeing the returning students next year in grade one!"