Passion Projects
13 June 2019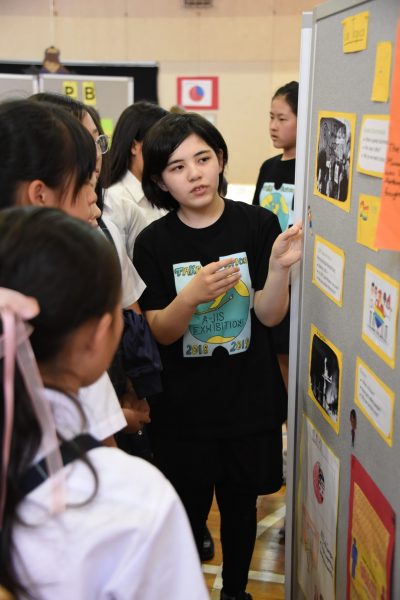 Our PYP Exhibition finally came to fruition and the showing was awesome!
What confidence and passion our students showed during the Exhibition presentations! They presented to a variety of audiences including teachers, parents and students from Seisen International School and a wider community. All our audiences were amazed by the effort that students invested in their own inquiry and displayed a significant learning journey. It was obvious that our students are committed to making in the world a better place.
When they spoke about the differences in themselves as learners from the beginning to the end of the process, our audiences were very impressed by the honesty and depth of the students' reflections.
Our final unit for this year will give students the opportunity to use the skills they have gained during Exhibition and we hope they will continue to use these skills in their life.