University and College Counseling
Graduates from our school earn the experience and knowledge that make them ideal candidates for universities. Our students not only gain admittance to top schools all over the globe but are setup to succeed at a high level at those institutions.
College Counseling
In addition to preparing our students minds for higher education we also provide university and college counseling.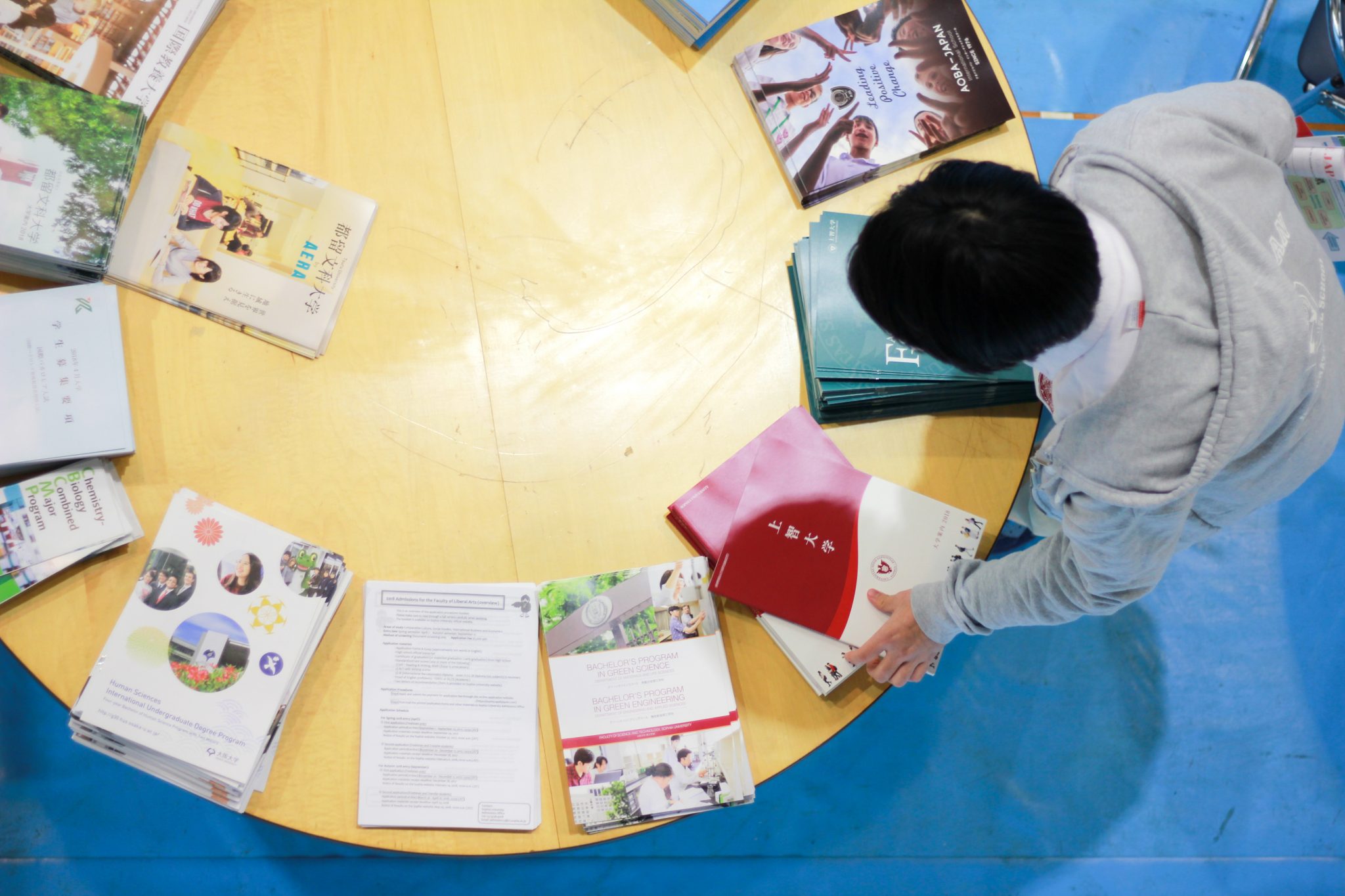 Our counselors assist students in navigating the university and college application process. We help them search for and identify schools that are a good fit for their current needs and future goals.
Leveraging programs such as BridgeU, we also help students layout their application road map, helping organize what can otherwise be a very messy process of applying to multiple universities across the globe.
Our counselors help students build stand out portfolios and applications, allowing their unique qualities to shine and capture the attention of college admissions officers.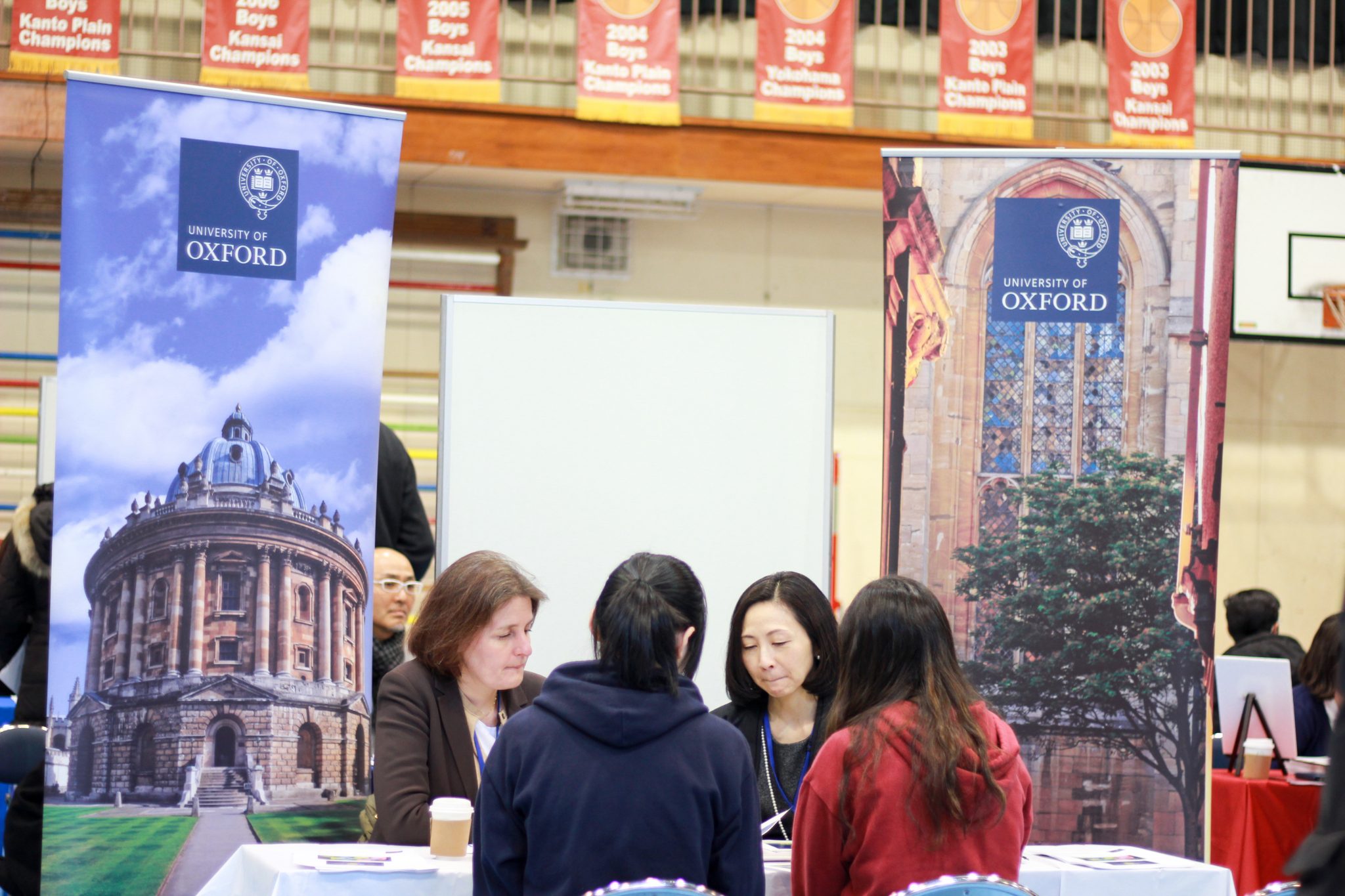 We now host at least one college and university visit to A-JIS per month from schools around the world. Annually, representatives from top schools in Europe, Canada, the USA, Japan, Australia, and other Asian post-secondary schools visited us to present their study options to our high school students. Our students are also required to attend regional post-secondary education fairs to meet with university representatives first hand, and to collect information about institutions from around the world that interest them.
A list of universities and colleges to which A-JIS alumni have been accepted (Since 2014):
Japanese Universities and Colleges
Nihon University
Doshisha University
International Christian University
Kanagawa Dental University
Kyoto School of Culinary Art
Meiji Gakuin University
Okayama University
Sophia University
Temple University (Japan Campus)
Tokyo College of Music
Tokyo Dental University
Tokyo International University
Tokyo Medical and Dental University
Waseda University
North American Universities and Colleges
Arizona State University
California College of the Arts
Carnegie Mellon University
Hawaii University, Manoa
Lehigh University
Otis College of Art and Design
McGill University (Canada)
Rochester Institute of Technology
Saint Leo University, FL
State University of NY, Stony Brook
Syracuse University
University of Arizona
Universidad Autonoma de la ciudad Mexico (Mexico)
University of British Columbia (Canada)
University of California, Davis
University of California, Santa Cruz
University of Massachusetts, Amherst
University of Northern Colorado
Visual College of Art and Design, Vancouver (Canada)
European Universities and Colleges
Imperial College London (England)
Durham University (England)
University College London (England)
King's College London (England)
University of Bristol (England)
University of Edinburgh (England)
University for the Creative Arts, Farnham, Surrey (England)
University of Warwick (England)
Saint Andrew's University (Scotland)
Asia-Pacific Universities and Colleges
Australian National University (Australia)
Hong Kong Technical University (China)
The Peoples' Friendship University of Russia (Russia)
University of Adelaide (Australia)
University of Melbourne (Australia)
University of Sydney (Australia)
Southern University of Science and Technology (China)

IB Pathways
Click here for specific information related to IB entrance into Japanese universities.
Click here for more information about IB entrance into universities in the world.