Meguro Campus (kindergarten only)
"Limited vacancies remaining at our Meguro Campus for K3 and K4"
Aoba Meguro Campus Open House
August 13th (FRI) and August 21st (SAT)
AM9:30 – AM10:30
(Includes an info session for K3 and K4 classes)
Accepting reservations now ( Spaces limited ). 
Please join at our Meguro campus for an open house and find out more about our K3 and K4 classes!
At the open house, you will learn about the IB Primary Years Programme (PYP) for Early Years offered to our students and hear about the philosophy behind it, the admissions process, a glimpse into a student's school life including the school bus, school events, after school activities, etc.
Please register from the below link.
Aoba Meguro Campus for our early learners was established in 1976. The school is situated in a quiet residential area between two big parks. We have two buildings, one for our learners between 18 months to 4 years old and the other for our 4 to 6 years old.
Features of Meguro Campus
Meguro Campus is an early years campus specializing in kindergarten from age 18 months to 6 years old. All Meguro Campus graduates can enter G1 at the Hikarigaoka Campus.
Meguro campus has a homey and cozy atmosphere, allowing students to enjoy school life in a relaxing environment.
All teachers are qualified early years teachers with a bachelor's degree or a master's degree.
It is located in the center of Tokyo, surrounded by nature and two large parks.
Nutritious school lunches are provided daily by a catering company.
Easily accessible by all types of transportation.
After Care Program is available up to 5pm everyday for all students.
After School Program (Karate/Violin/Programming) is available for K4 and K5 students.
Swimming lessons are provided throughout the year for K4 and K5 students.
School Bus service is also available for all students.
Example of School Bus Area : including the area of Ebisu, Shirokane, Hiroo, Roppongi, Minami Aoyama, Shinanomachi, Daikanyama ▼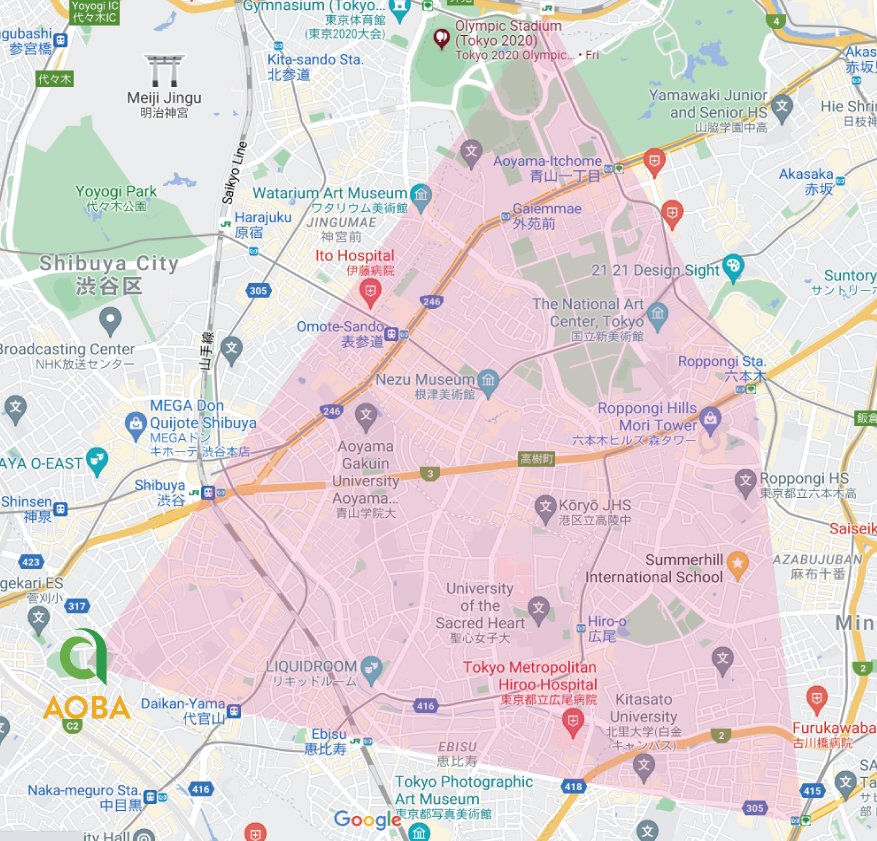 The final newsletter of the year 2020-2021
(Please click the image below to read a full size of newsletter)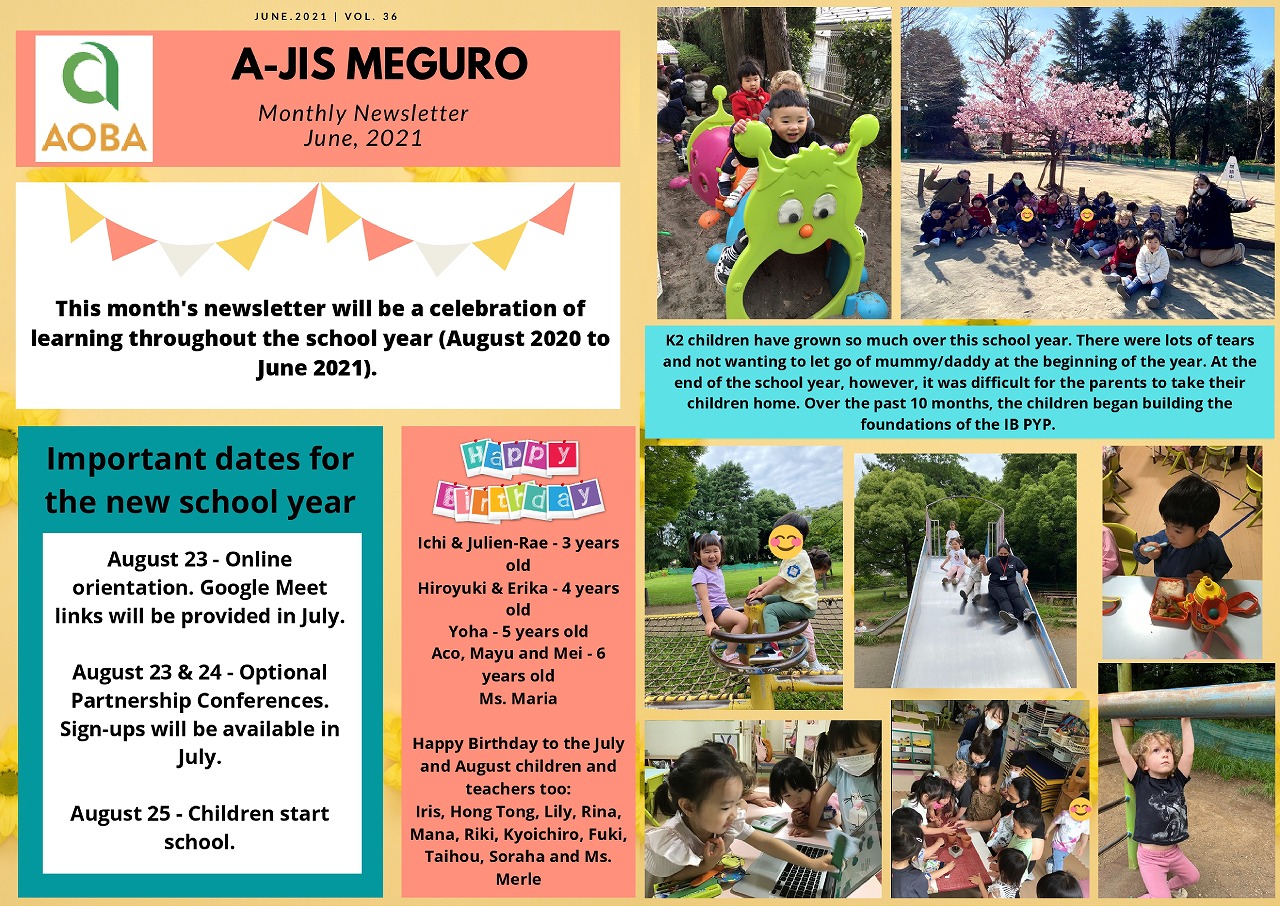 CONTACT US FOR MORE INFORMATION
2-11-5 Aobadai, Meguro-ku, Tokyo 153-0042
Telephone: 03-4520-2313
Fax: 03-5456-1800
Age: 18 months –6 years old (K2–K5)