Setsubun Celebration
5 February 2020
Our Annual Mamemaki event for Kindergarten was held on February 3rd on Hikarigaoka campus.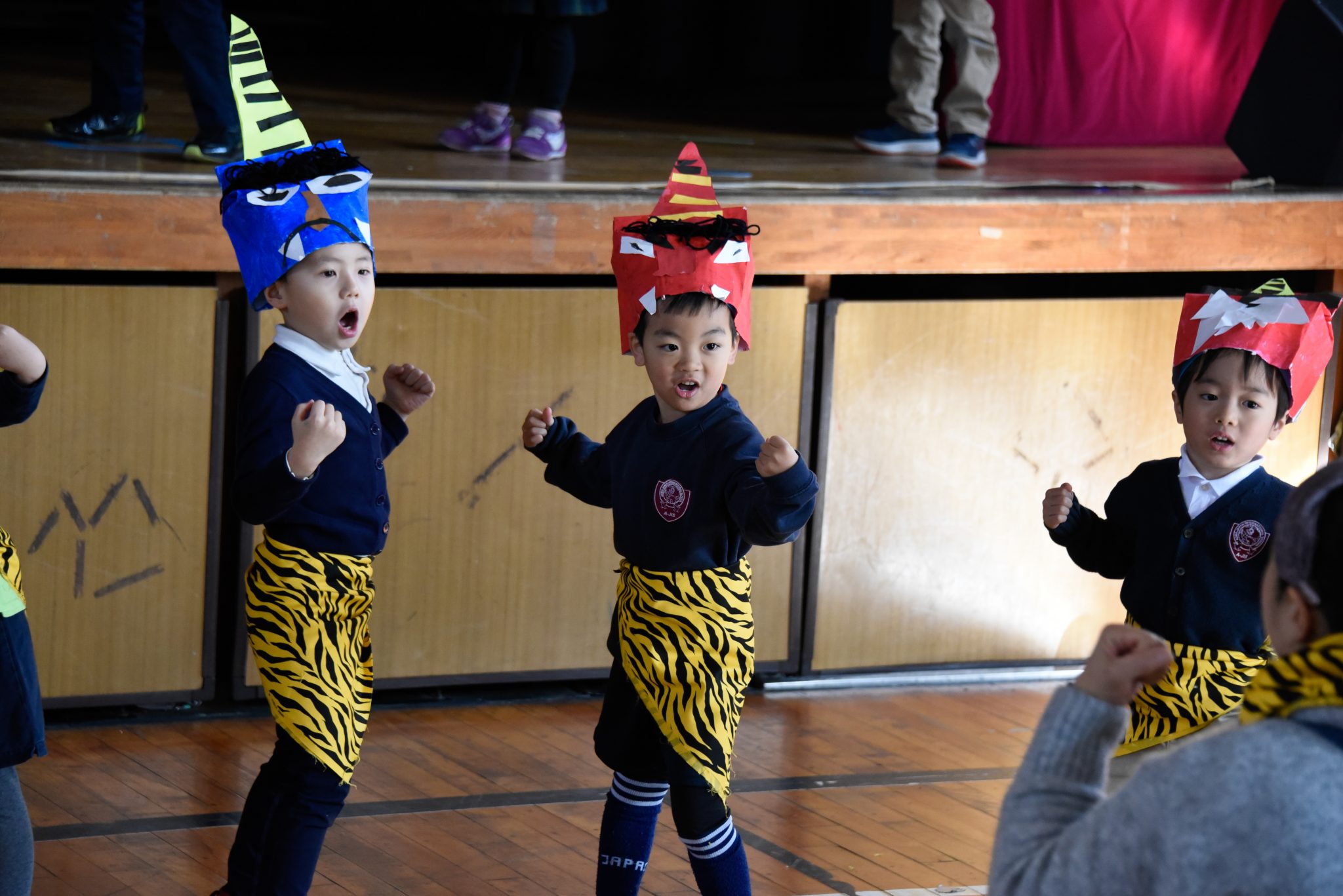 February 3rd is Setsubun in Japan. Setsubun is a traditional holiday, and the main celebration on Setsubun is Mamemaki (the bean-throwing) . "Setsubun" literally means "seasonal division." It is celebrated on the day before the first day of Spring (risshun) and the new year according to Japan's old lunar calendar.   Parched Soybeans (daizu) are used to rid the house of bad luck and bring in good luck. You throw the soybeans outside the house or at an oni – ogre/demon to drive away the bad spirits/bad luck. You throw the soybeans inside the house to bring good luck to your family. When you are throwing the beans, there is a chant that you must say: Oni wa soto! Fuku wa uchi!  Demons outside! Good Luck inside!
Prior to this event, Kindergarten children learned about this cultural celebration through reading, discussions, and doing crafts such as Oni masks and Mame cups.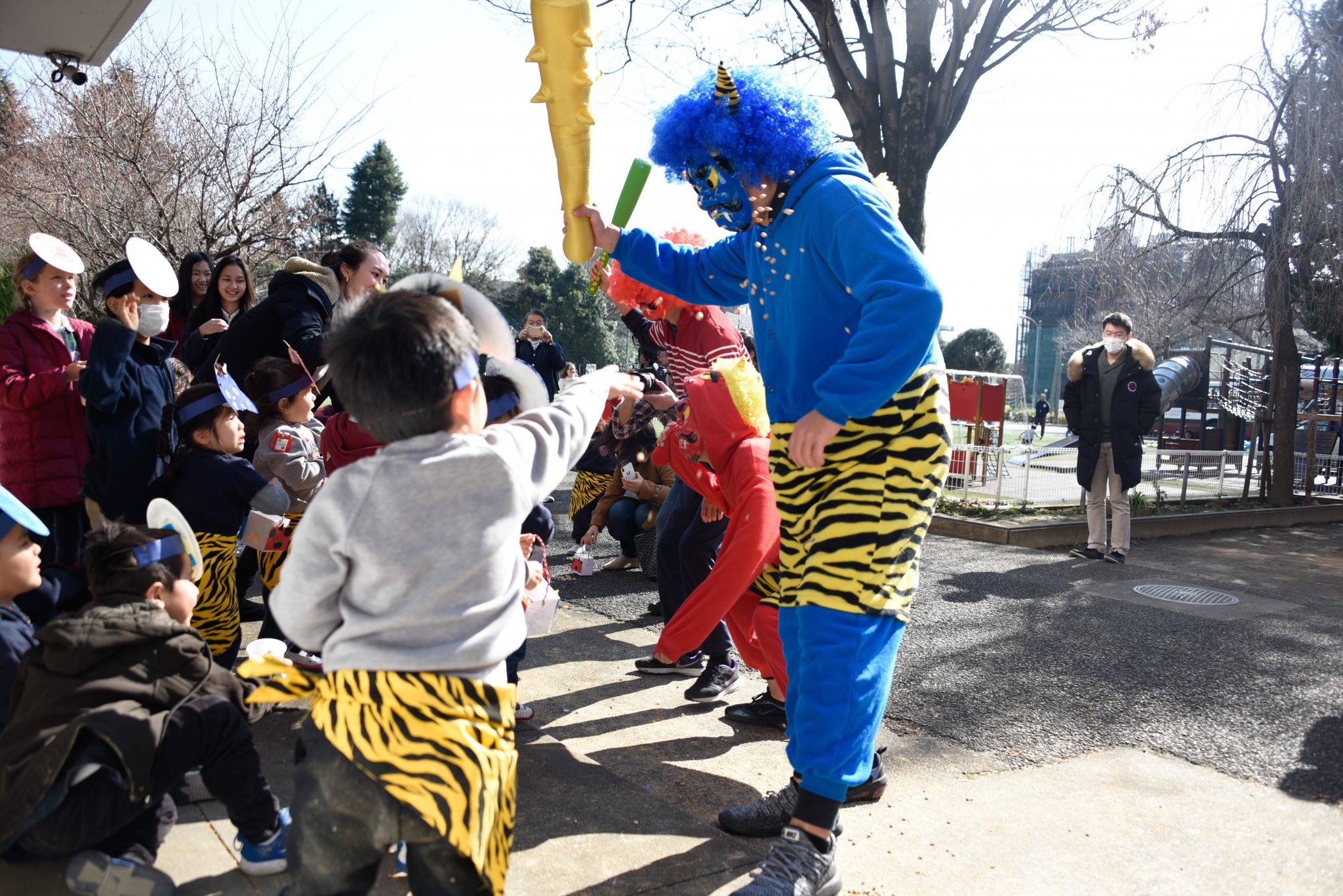 They also learned special songs and dances, which were performed during the event. This event also serves as an annual collaboration event between PYP and MYP students. This year Grade 9 and 10 students were selected to help teach the kindergarten children by performing their original Setsubun Skit and acting as 'Oni" who endured the bean attack.