The Blended Learning Experience: Part 2
9 March 2020
In continuation of our series demonstrating how Aoba is holding full dynamic and engaging classes despite the Japan wide school closure. Check out part 2 of The Blended Learning Experience below.
Grade 6 Math: Visualizing symmetry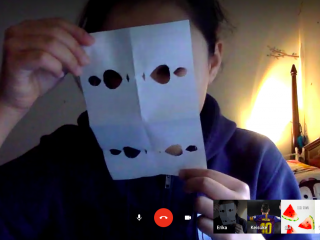 For maths, the students were introduced to visualizing symmetry through craft making. We checked-in first through google meets and then we separated out into smaller groups and connected through google hangout. The activity was designed for the students to be able to create individually but collaborate and help each other out in their teams.
Grade 6 English: Shape Poetry
Grade 6 teach Chris Radnich has shared his first hand experience on this class at the end of last week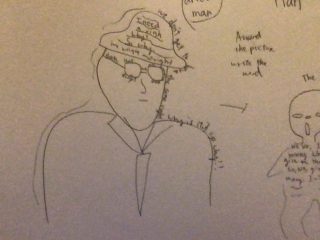 "We spent the first three days of this unit reading different types of poetry and recording the different features of poems. Then we discussed the connections between poetry and our Global Context for this unit which is Fairness and Development. Each team created a big question linked to the Global Context, recorded why their question was important, who the audience for their poetry will be, and the purpose. We then decided to begin with shape poems. Using Google Hangouts, the students brainstormed topics and keywords with their teams and discussed their ideas with me to create their first draft. The examples we see here are first drafts of their shape poems."