PYP exhibition
28 May to 29 May 2020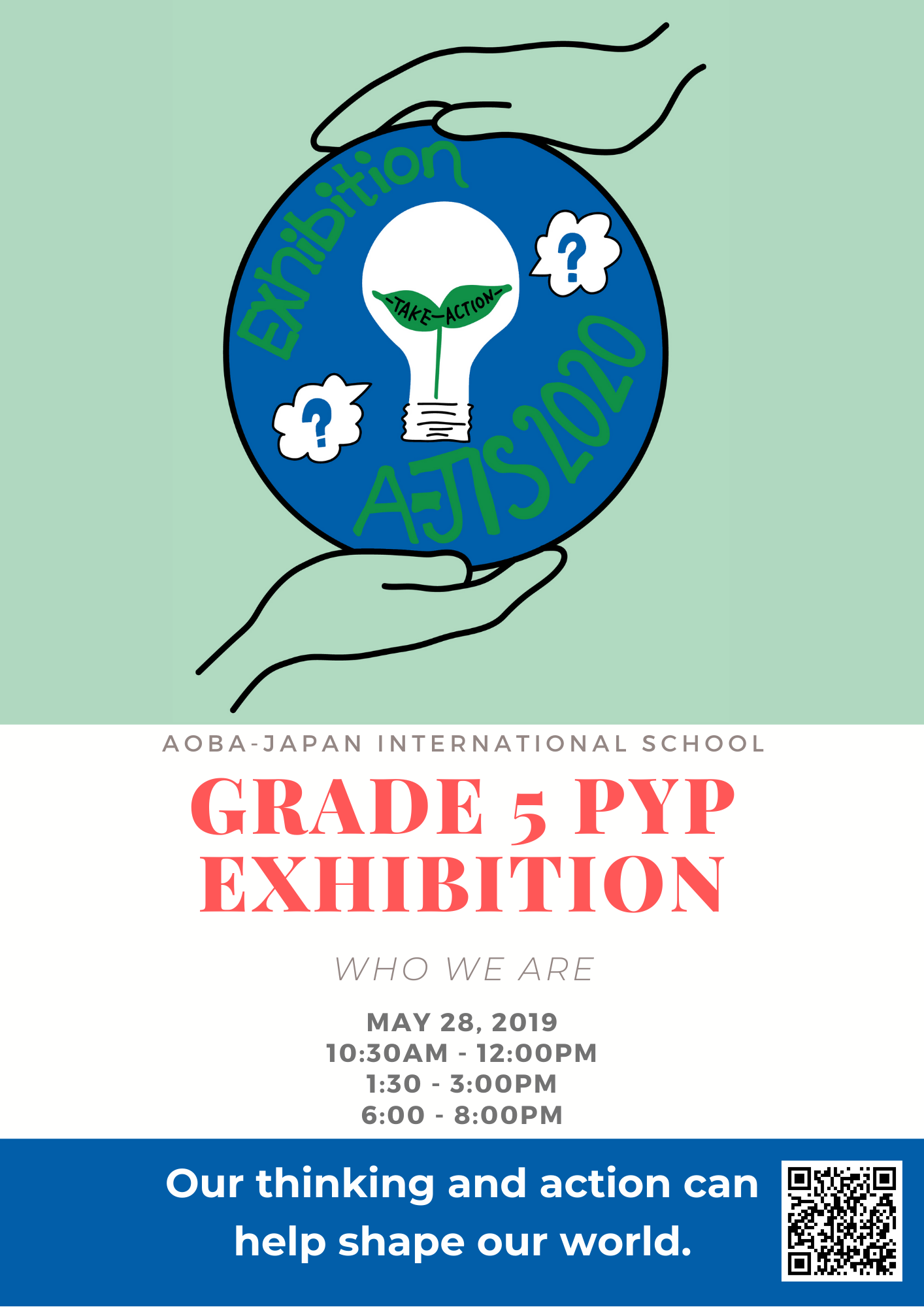 The Grade 5 Exhibition celebration is Thursday, 28 May! Each year we invite students, teachers, and staff to join us throughout the day to showcase the learning our G5 students engaged in the past 9 weeks. This year, we will be hosting the Exhibition entirely online! As such, it will look different from how we usually set up the day and we really need your support.
The morning/afternoon sessions will not have the performing arts presentation and will be organized into virtual spaces via Google Meet where the visitors are invited to come and join each group to engage in a discussion about their issue. We will also have a virtual gallery space displaying the different works created by the students.
Place: Online
[Session 1]  10:30 – 12:00
[Session 2]  13:30 – 15:00
[Session 3]  18:00 – 20:00 (Grade 5 parents can attend)
We hope families can come and enjoy what our grade 5 students have worked so hard to put learn about create and share.