G5 Moving-on Ceremony
25 June 2020
Congratulations to our G5 students on completing the PYP!
Their moving-on ceremony was live-streamed in the world of Minecraft.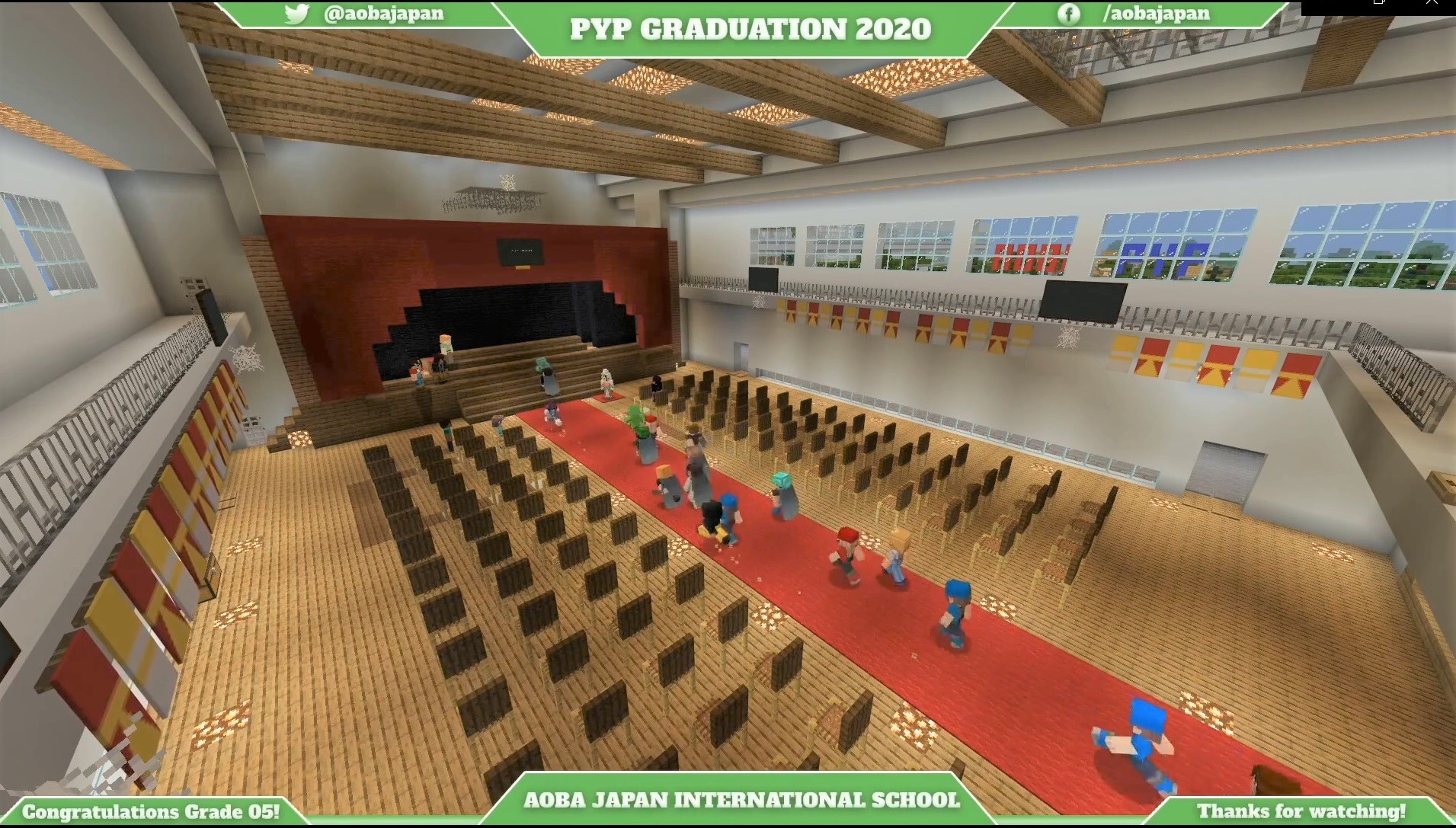 In the ceremony, students reflected on what they achieved over the past year and they expressed their thanks to teachers and parents. 
"We enjoyed working as a group throughout PYP. Working our best to achieve our goals, we constantly focus on communicating with others and working in a team to develop students to become a better learner. Our highlight was the exhibition presentation day. The day we showed our best self that was developed for a year with amazing teachers that we are lucky to have. We wanna thank PYP for making us great people and part of the community. 
And, as grade 5 students we are beginning to understand how much our parents do to support us. Even though we might not say it very often, we really appreciate it. Each student has a special thank you for their parents. We would like to say a special thank you for our class parents this year."  – G5 representative students – 
After the class representative student's speech, a thank you message video to parents from students was shown.

The Primary Principal, Ms.Sachiko and Secondary Principal, Mr.Paul gave a message to G5 students to congratulate them on finishing PYP and welcoming them to secondary school, MYP. Students were promised a fantastic year ahead in G6. In their new journey into MYP, they will find themselves continually being challenged and growing. 

Students were then presented with their certificates on Minecraft, giving recognition that they are ready to move into MYP.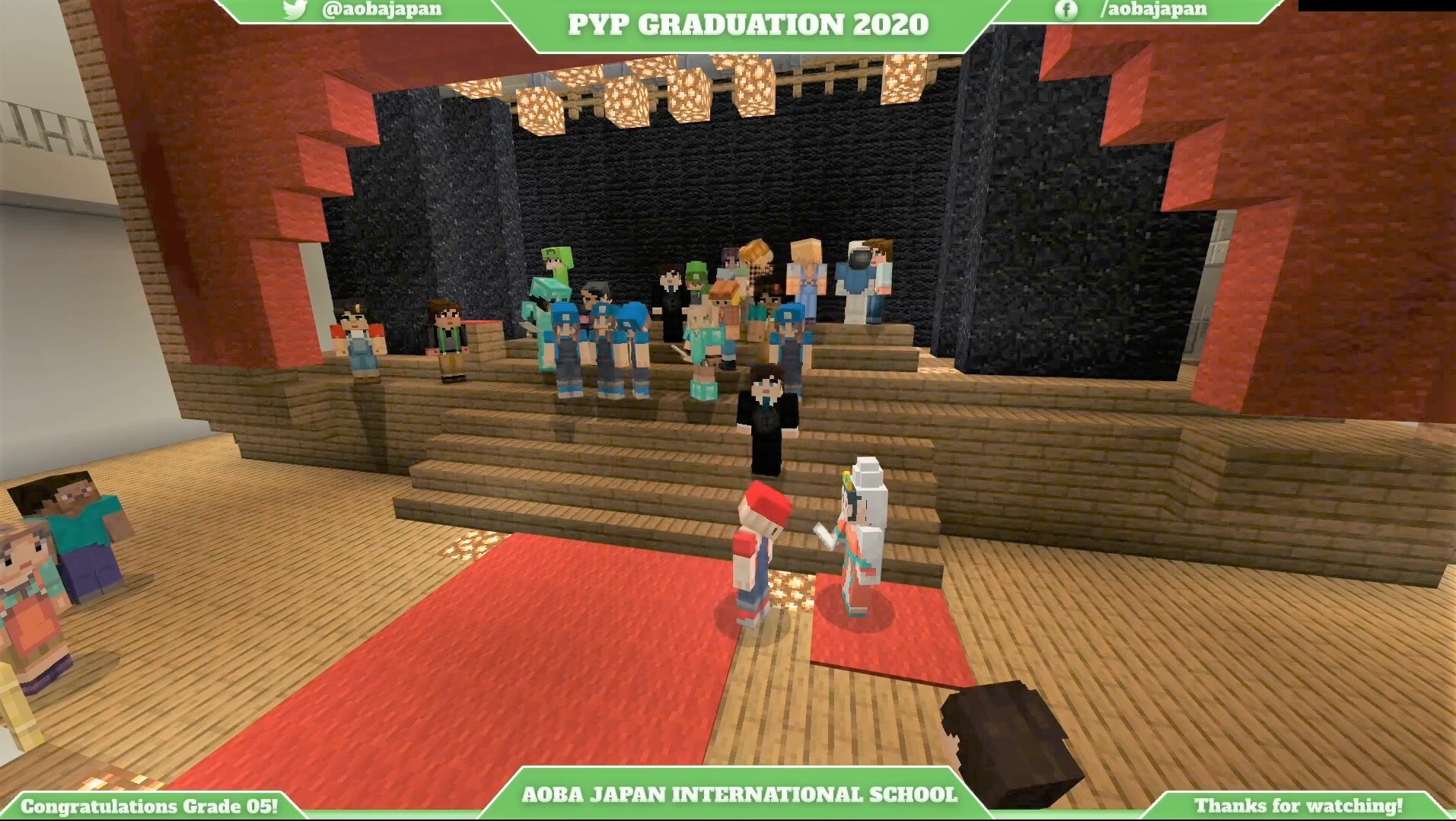 Each student shared their own aspiration for MYP. Then they presented a video of songs and gratitude to all teachers.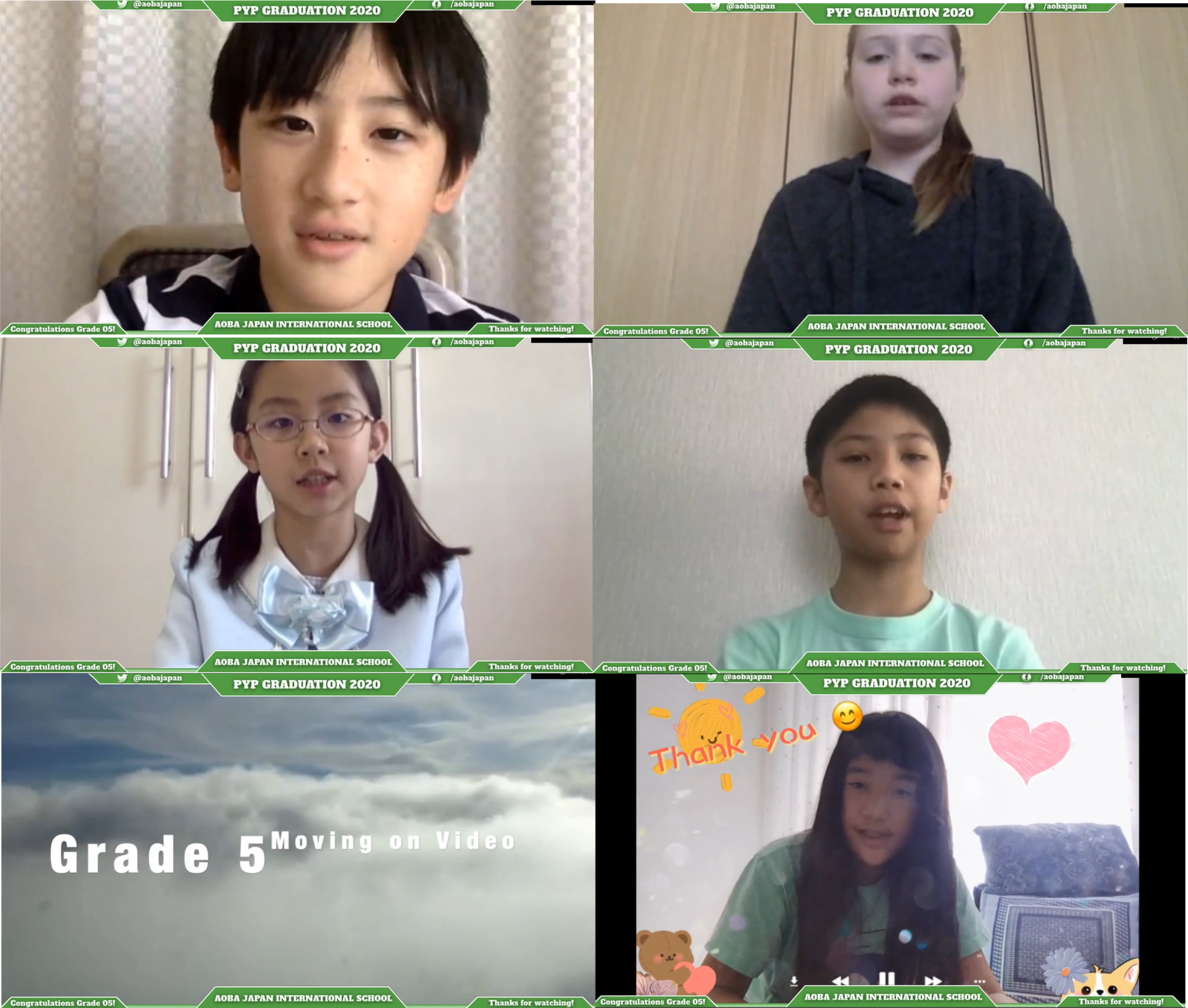 The ceremony ended with fireworks in the Minecraft campus field. 
During this time of continued social distancing, the innovative Minecraft ceremony enabled the students to celebrate and share their achievement together in real time, while digitally jumping around together on Aoba's pixelated green campus field.
Congratulations to our G5 students. We wish you all the best for the MYP and beyond!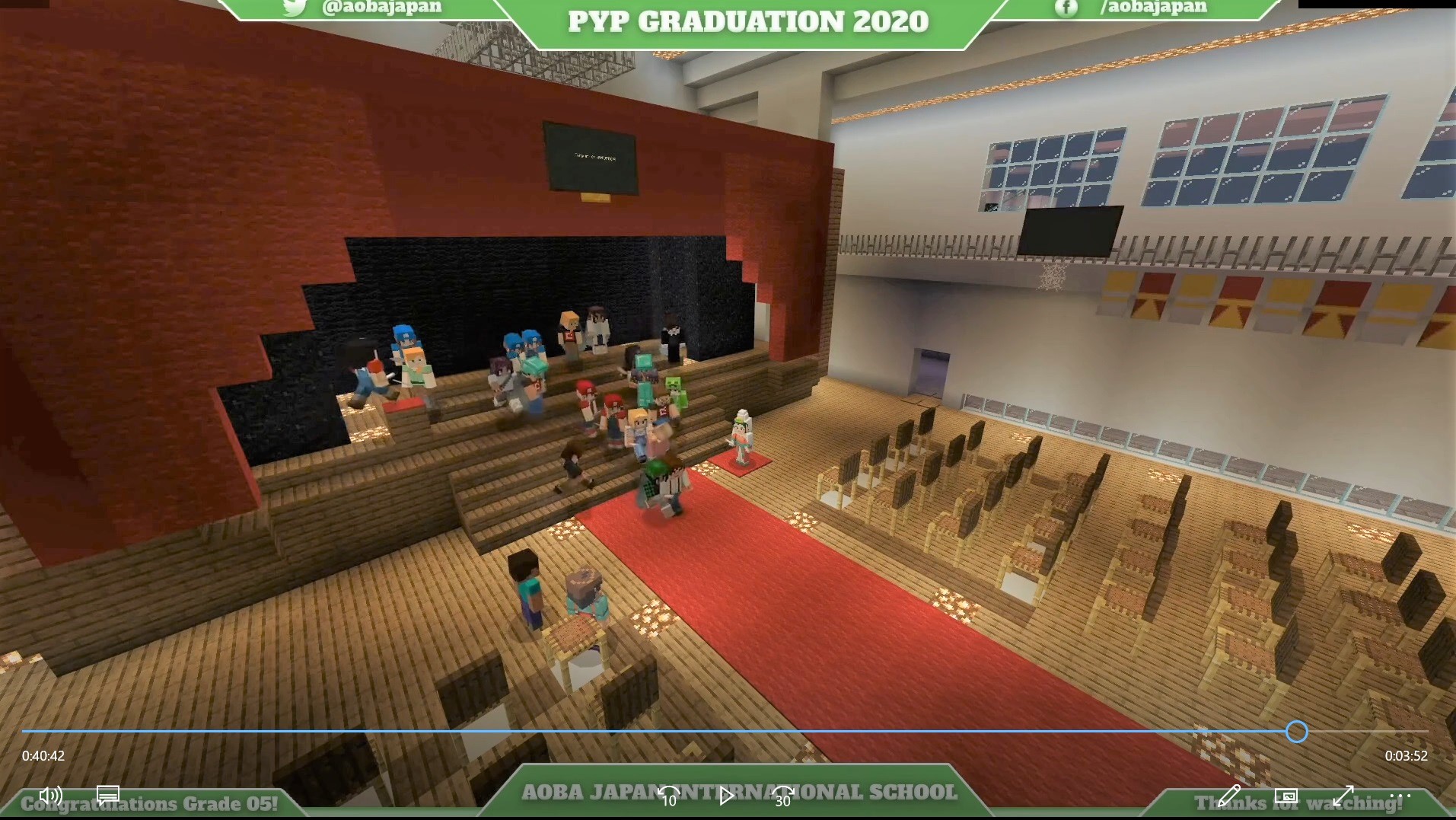 "The G5 moving on ceremony was held in the world of Minecraft which was live-streamed for our school community. The students thanked their parents and teachers for their journey through their PYP years and looked forward to their next adventures of MYP. What a memorable and successful year these students have had! Congratulations on completing the PYP phase of your learning!"  
– Message from Ms.Sachiko, Primary Principal –