Aoba Spring Carnival 2021 a huge success!
16 April 2021
The Spring Carnival is the biggest event at Aoba every year, where we welcome members from our community to our Hikarigaoka Campus.  Due to the pandemic, we had to cancel the event in 2020, and the situation did not seem right to open our campus this year as well.
Our wonderful Family Community members took this into their very own hands, and created a Spring Carnival like none before.  With the support and cooperation of our faculty and staff, the day started in 2 parts.
While the PYP Talent Show was running in the gym, the MYP and Senior Students were in their classrooms preparing costumes for the culture they represent.  All the while, the Talent Show was streaming live in every classroom.  As the PYP Talent Show concluded, PYP students returned to their classroom, and then the MYP and Senior Students carried on the Talent Show.  We truly have many students with amazing talent, and we are lucky to have witnessed the magic shows, dances, and piano recitals.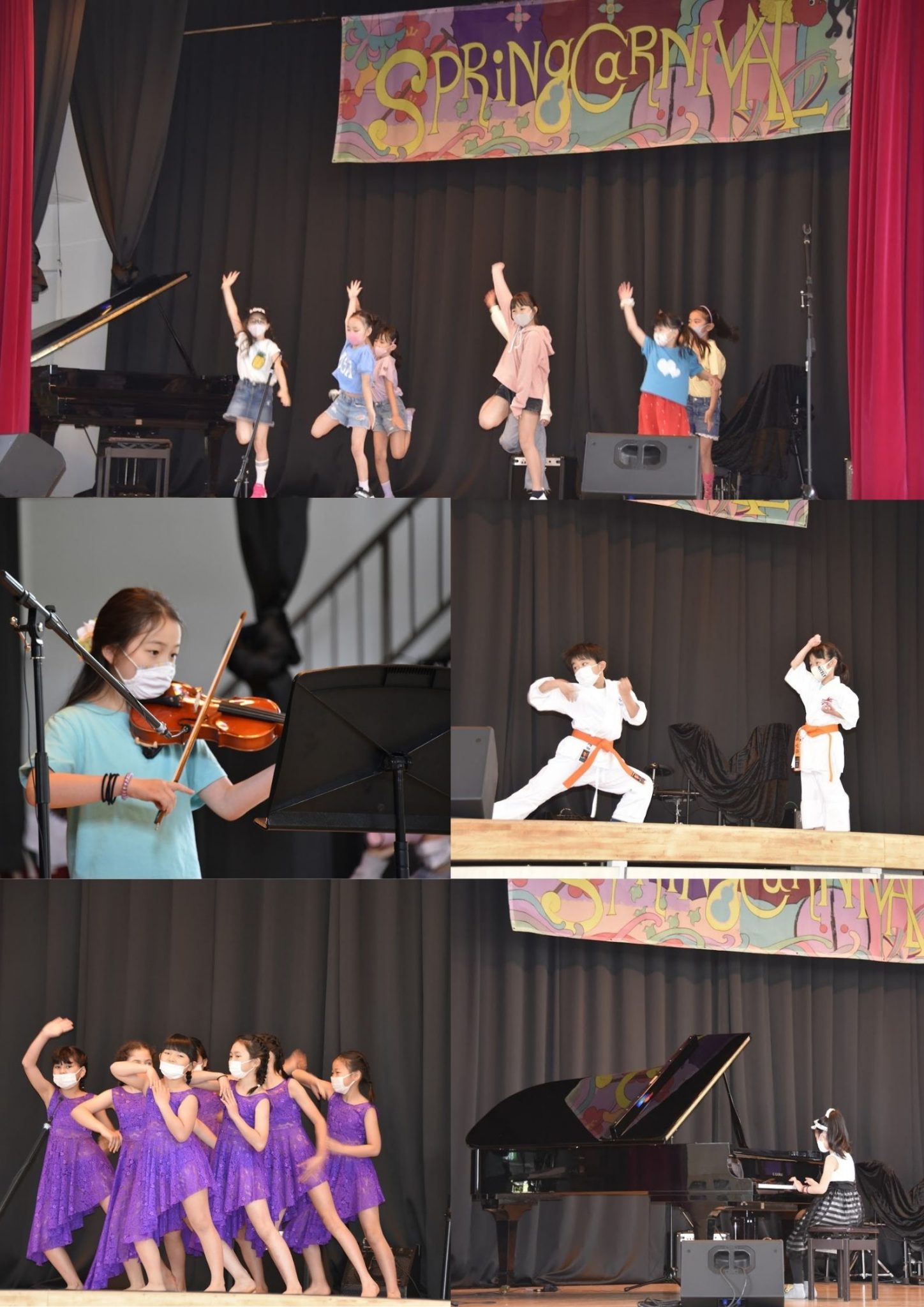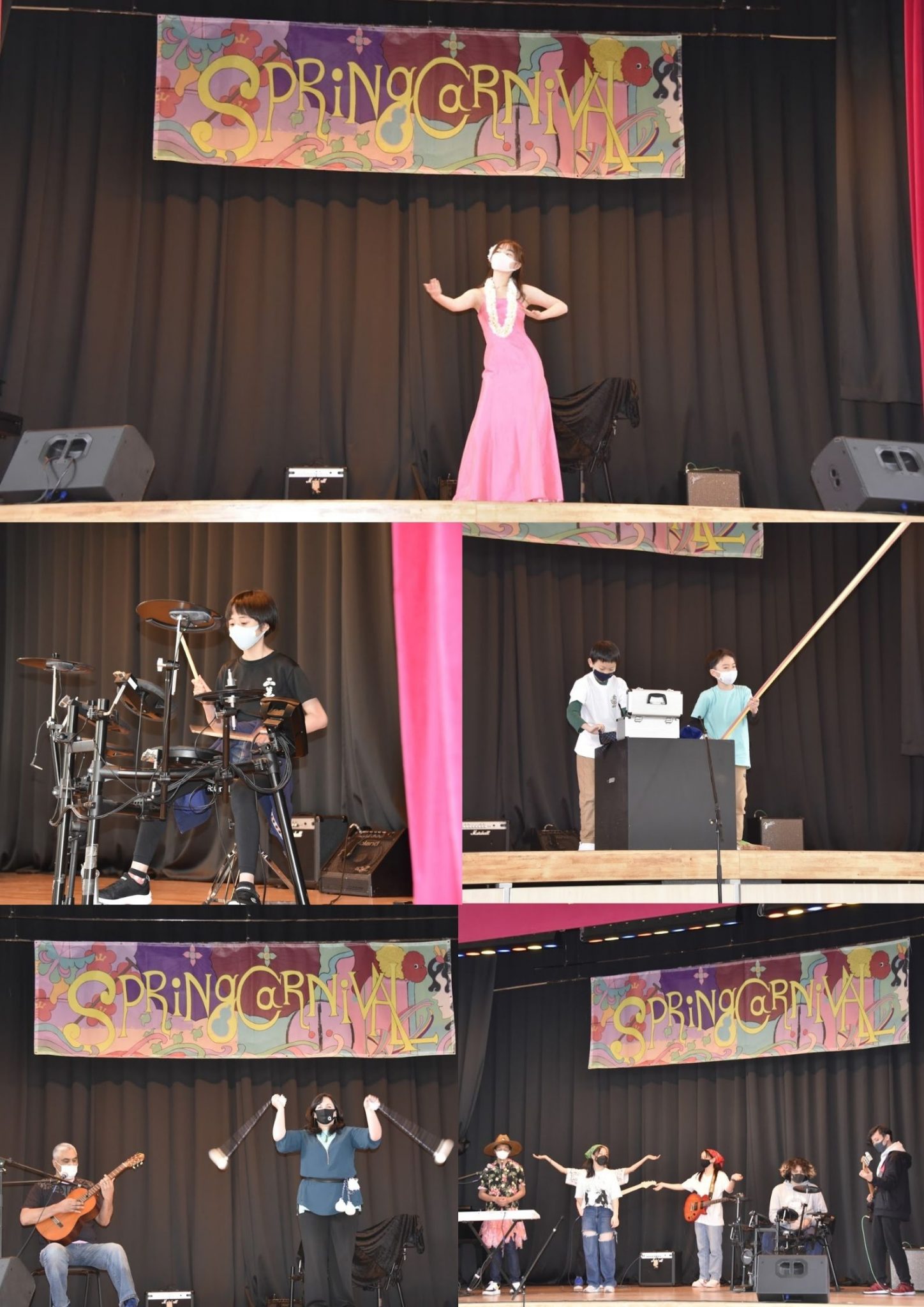 After a brief lunch break, everyone gathered on our outdoor field for a joint dance performance by our very own dancers, and dancers from Bunkyo Gakuin University Girls' High School, followed by a Fashion Show, where all of our students walked down the catwalk and modeled the cultural costumes they created with their classmates.

<In the Making of Fashion Show Preparation>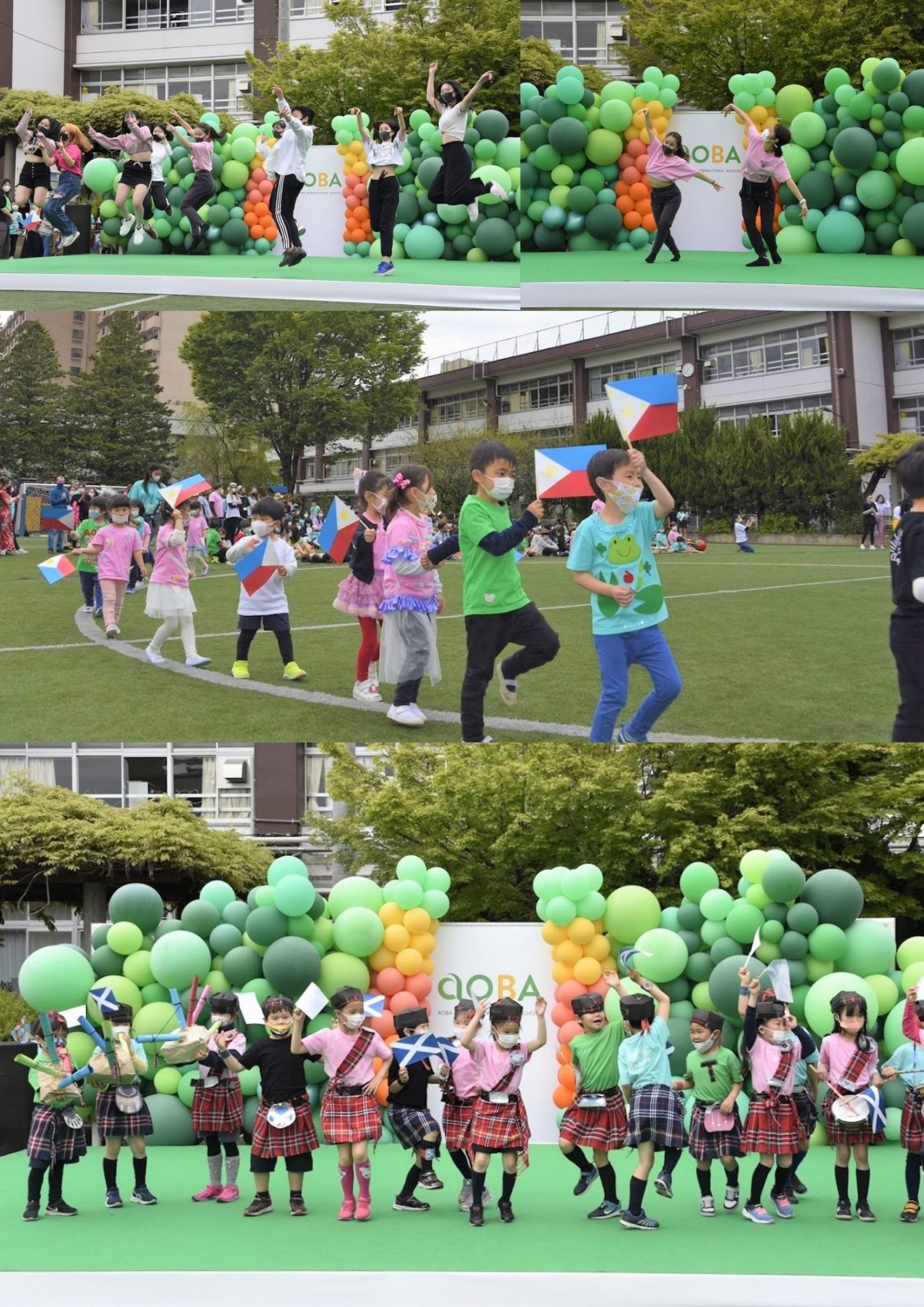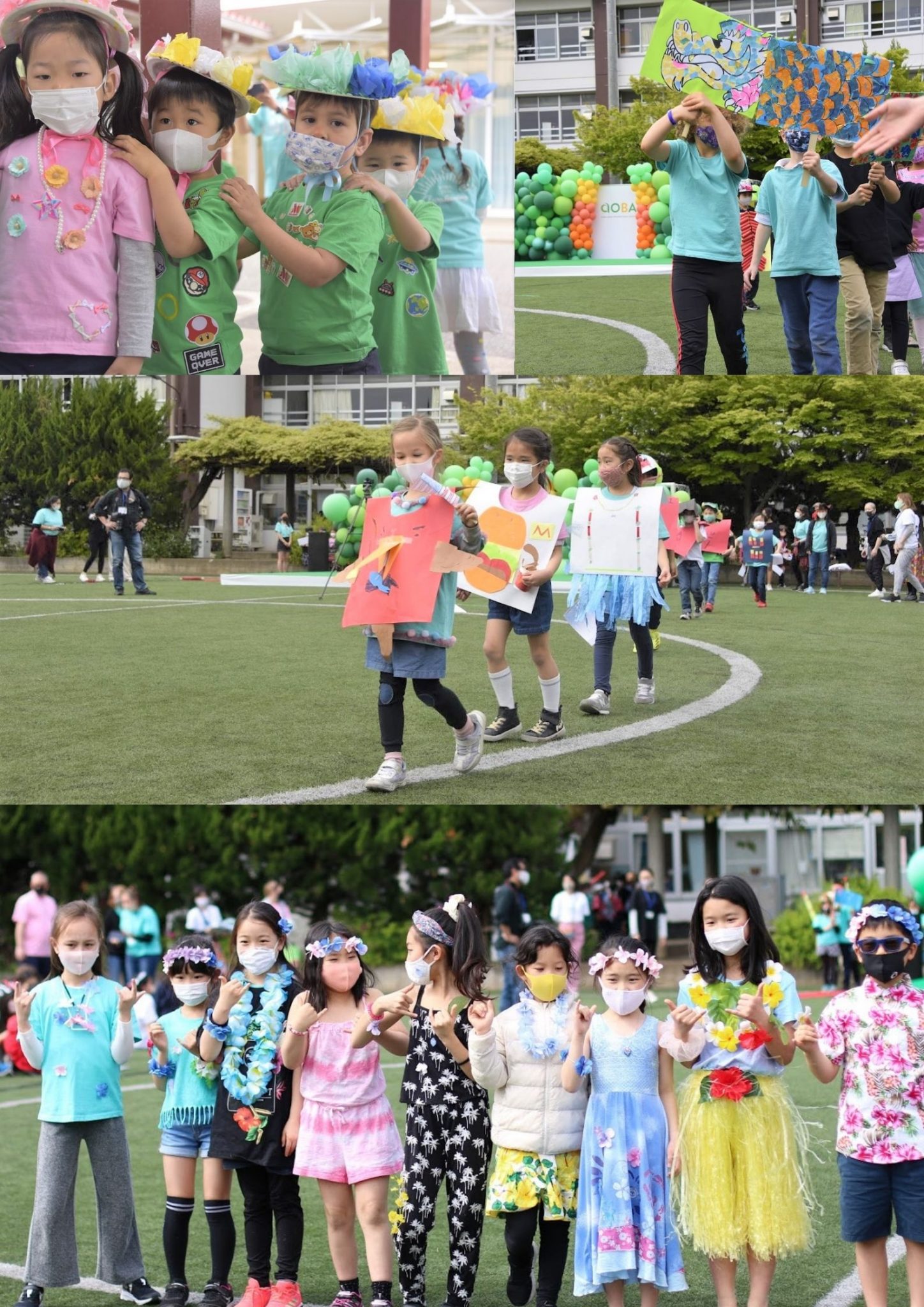 It was a day that demonstrated our strong team work capabilities, encompassing our Core Values of communication, innovation, and risk-taking.  There were laughter, tears, sunshine, and even rain!  We send a special thanks to our Family Community, our Performing Arts Team, and all of our teachers for their cooperation and flexibility.  We hope to be able to have our "ordinary" Spring Carnival next year, but hey, another one like this year's Spring Carnival will be great too!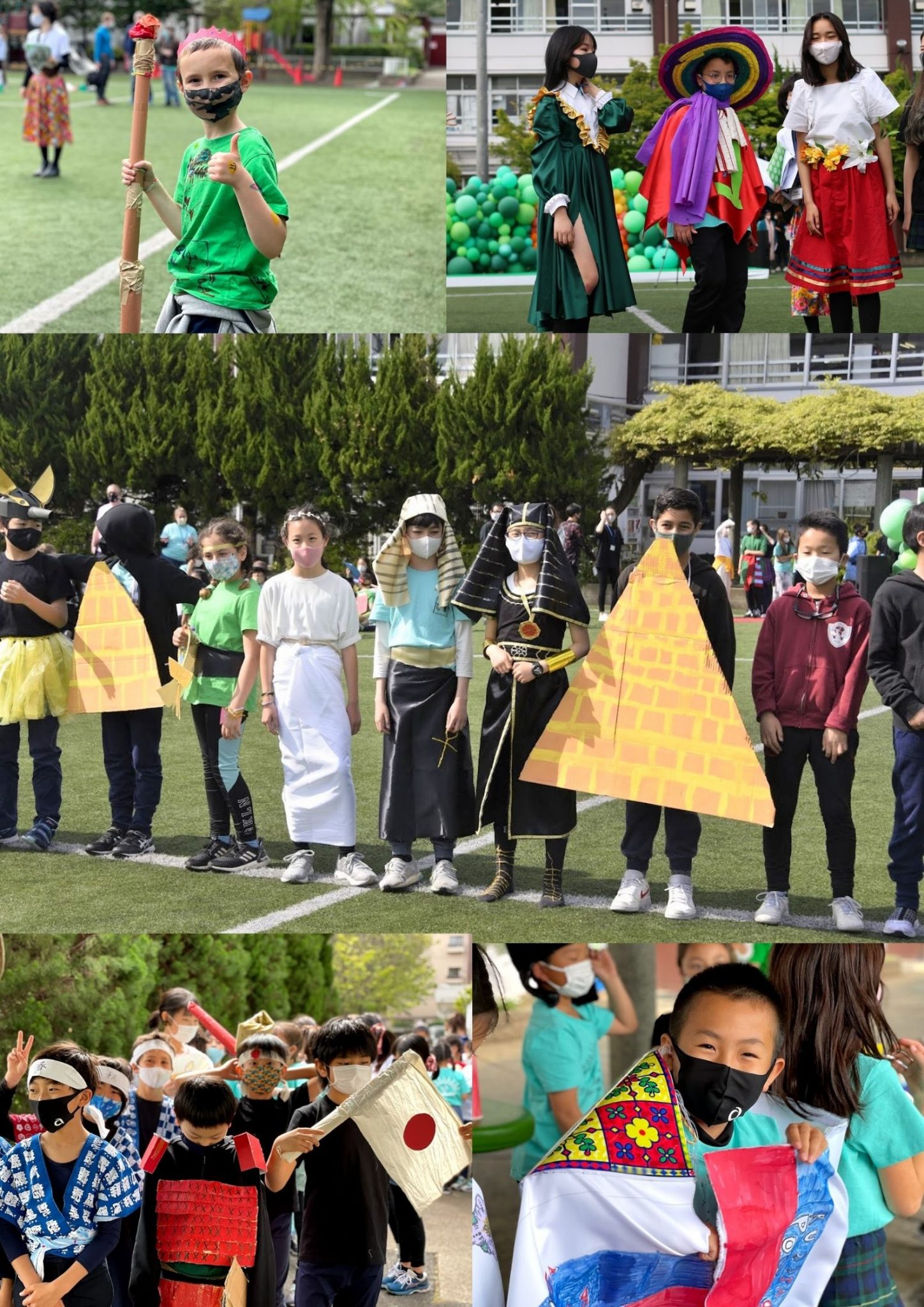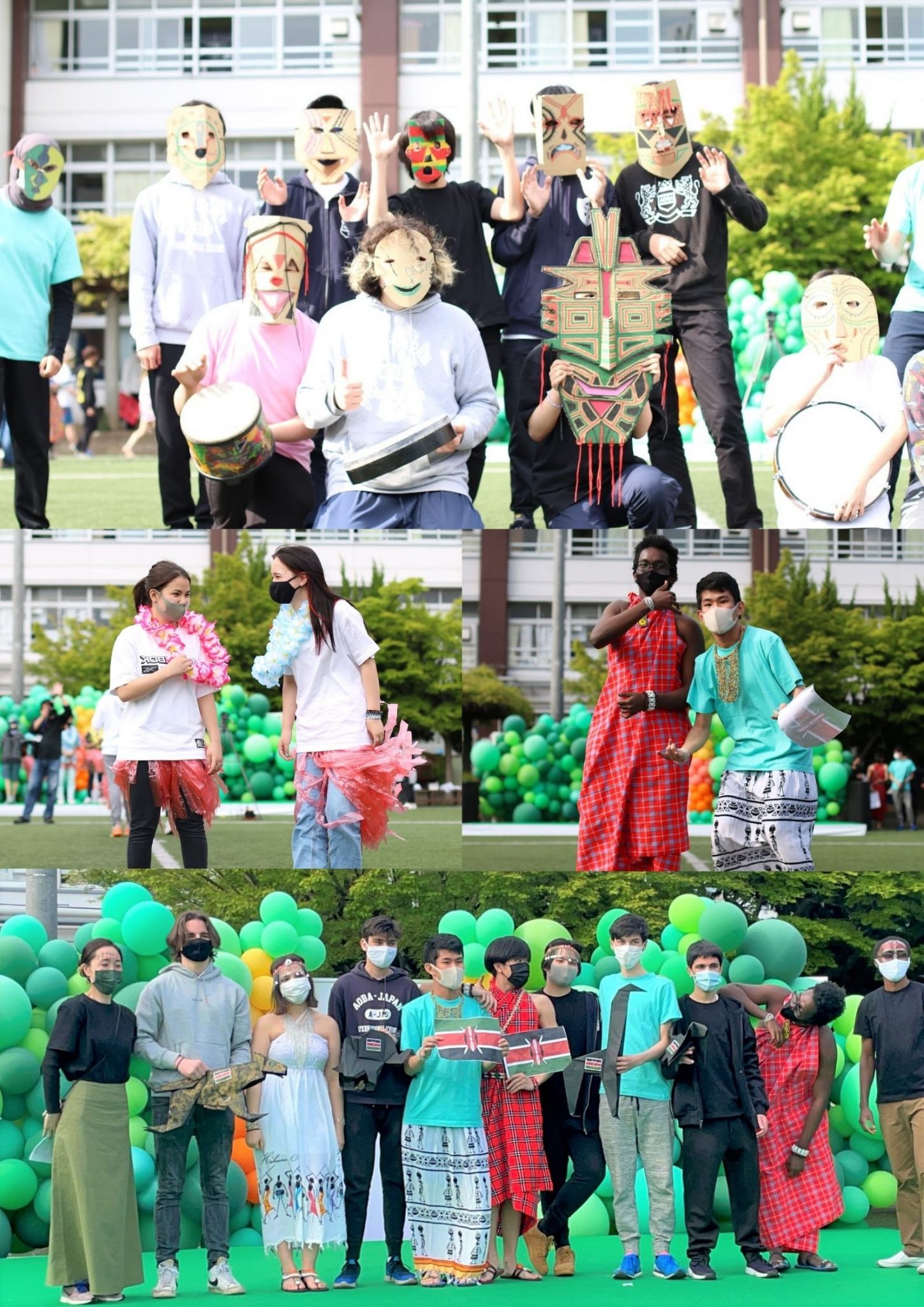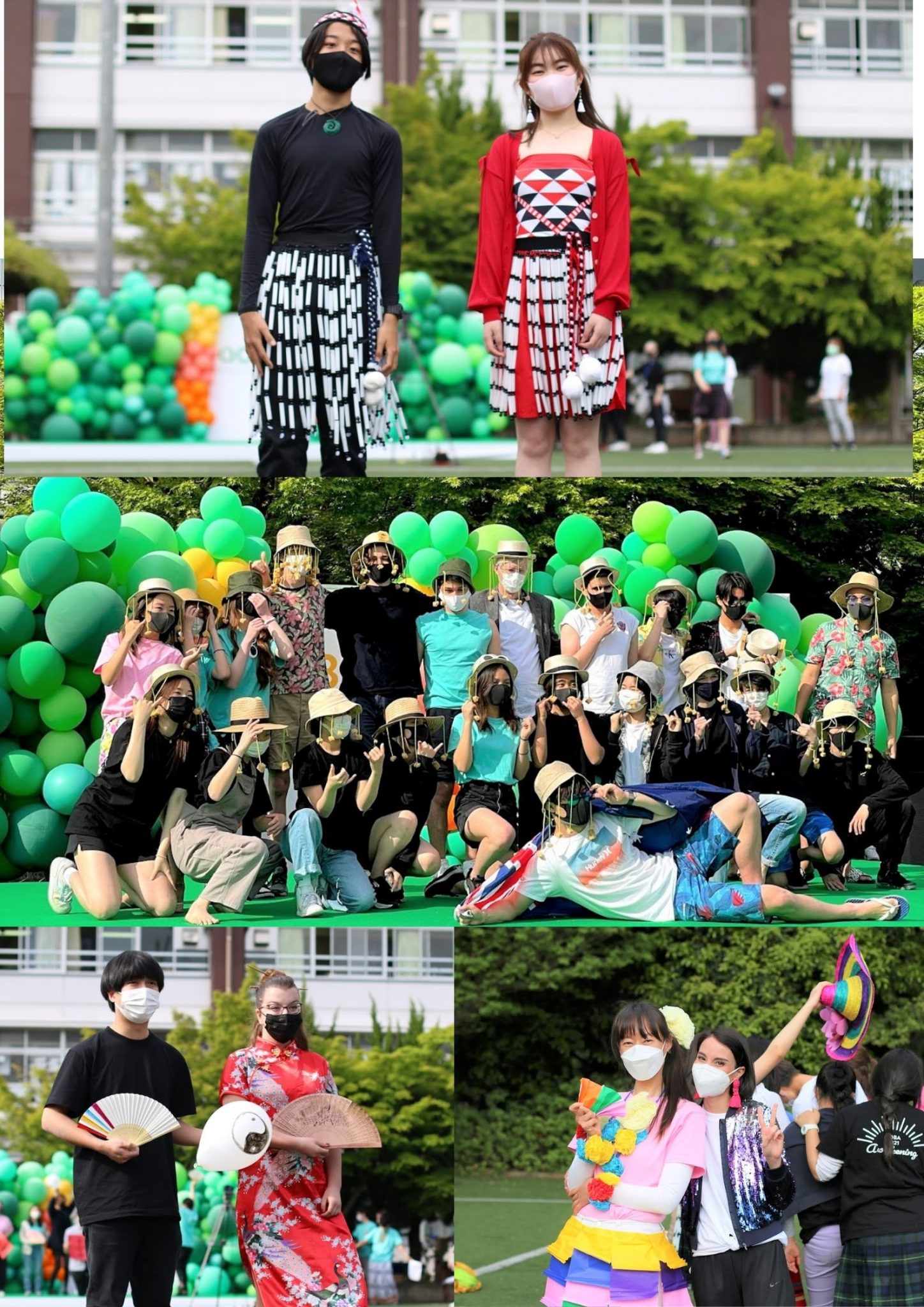 Please check out the short fun movie of AOBA Fashion Show!