Japanese Speech Contest for Foreign Diplomats 2021 hosted by Aoba
3 November 2021
The annual Japanese Speech Contest for Foreign Diplomats 2021 will be held on 3rd November, 2021 from 1pm – 5pm.
This event, now in its 24th year, has been hosted by Aoba for the past three years. We will hold it physically this year, with safety protocols and infection control measures in place. On the day of the event, diplomats and embassy staff from each country will give their speeches in Japanese, followed by an awards ceremony. The awards ceremony will be joined by related parties such as the Ministry of Foreign Affairs and the Ministry of Education, Culture, Sports, Science and Technology.
Please take this opportunity to deepen and exchange your understanding of Japan, with other country representatives. Anyone who is interested in international exchange can participate.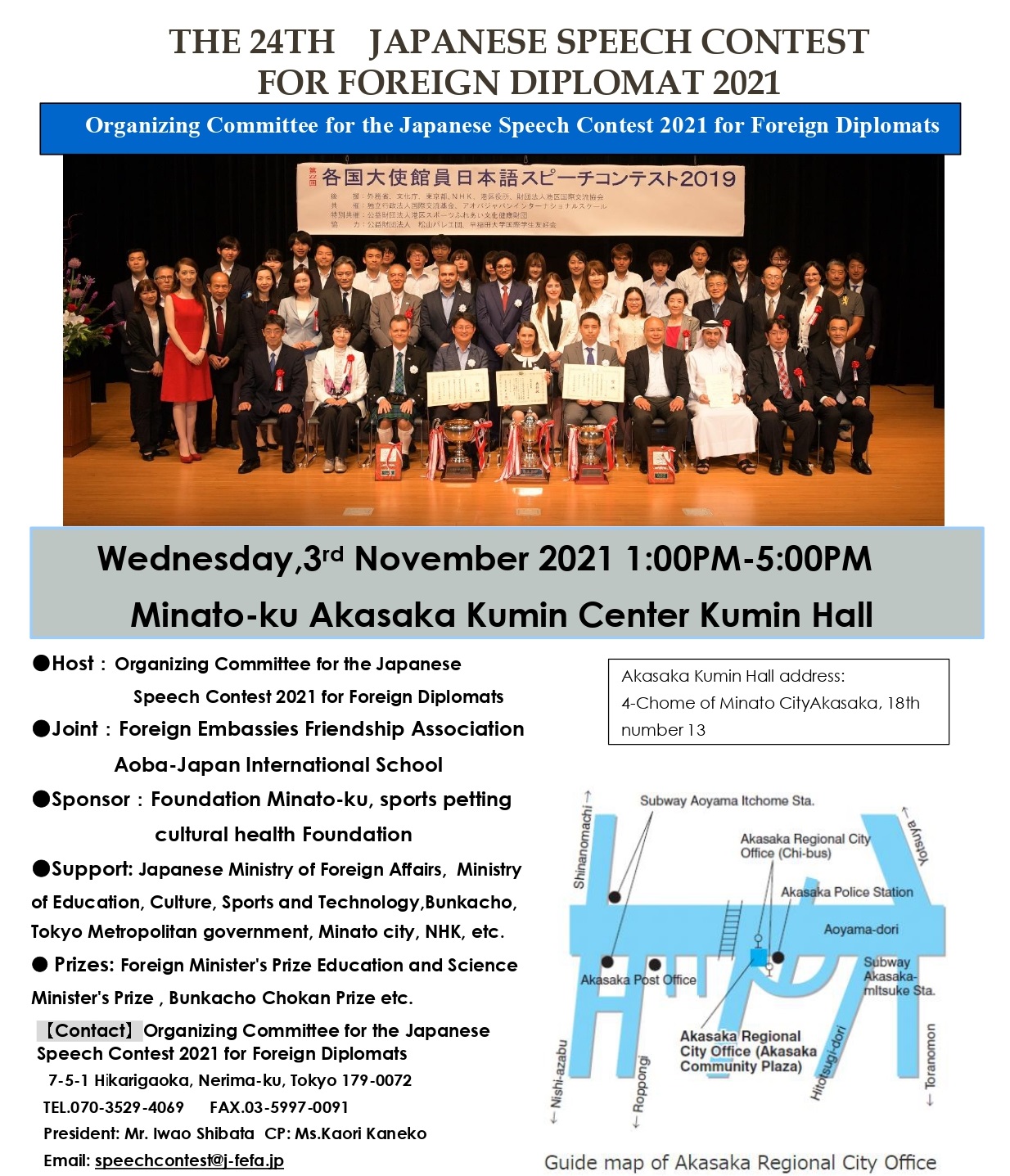 Registration is here
https://www.bbt757.com/svlEnquete/jsp/user/top?id=24JSCENAudience
"Please cooperate in temperature measurement, disinfection and wearing a mask."
Japan Speech Cntest 2021 Diplomats flyer PDF
For More information, please visit the website