Science of Tomorrow Art Award Winner
25 February 2022
PYP Student Shodai has been awarded the 発明協会会長賞(hatsumeikyo-kai kaicho-sho-) for their art submission to the 44th "Children's Art for the Science of Tomorrow" Exhibition.
Shodai's submission which can be seen below is of a space debris collection robot at work cleaning up waste in earth's orbit. Shodai wanted to bring attention to the issue of space pollution and express the need for it to be addressed.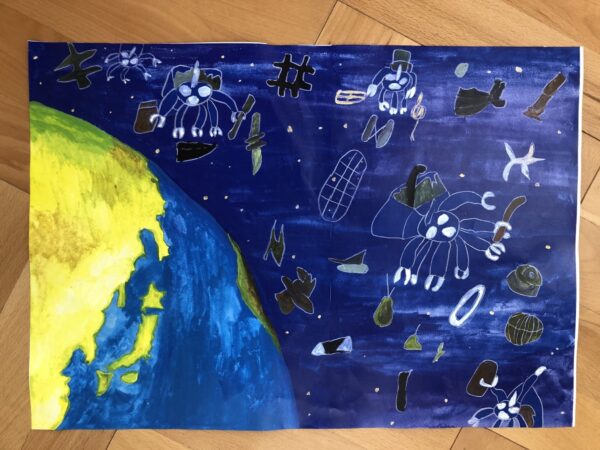 Shodai and Umika another student who participated (artwork below) submitted their entries to the International School division of the exhibition. Participants were tasked with expressing their vision of future scientific advancements or their idea of the world in the future. Awards winners were selected by a panel of experts and sponsors on the basis of creativity and clearly demonstrating their own idea.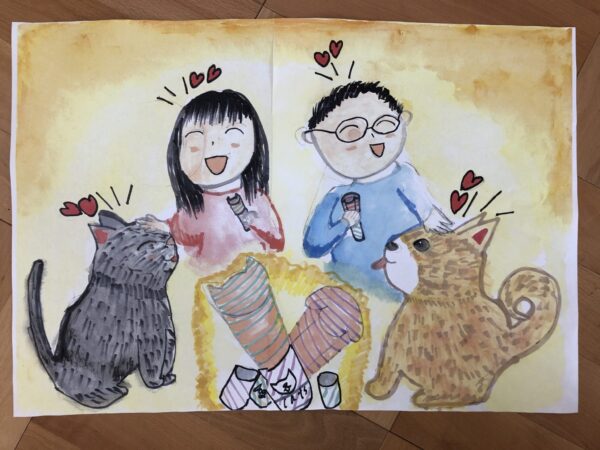 Shodai's artwork will be published in the Asahi Newspaper on March 8th as well as their website.