Taster Day at our High School Campus
11 March 2022
Monday 28 March 2022
Come and experience what being a student at Aoba is like! 
(Available on campus or online)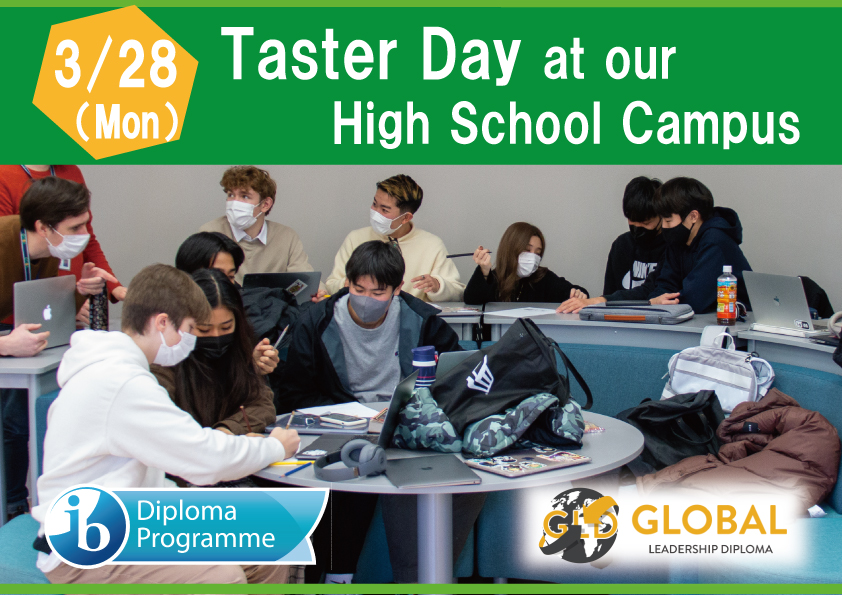 Join us to get to know Aoba more, and experience classes first hand, together with students at Aoba.  You do not need to be a native English speaker to join this event. Get a feel for the friendly Aoba atmosphere and spend the morning learning at Aoba! 
Date : Monday 28 March, 9:30-13:25 (Registration Required)
(*If you bring your own lunch, you can stay for lunch with Aoba students)
Place : Aoba-Japan International School Bunkyo Campus (Online participation possible).
The morning will include Advisory Class (including G10-G12 vertical homeroom classes) and a briefing session with the DP Coordinator (including introduction to the school and programs, and a Q&A session)
REGISTER HERE ▼ 
Registration form for the Taster Day at Aoba High School Campus
*Application deadline : Thursday, 24 March 2022
Read more about Aoba's high school programs ▼