Message from New Head of School
1 September 2023
Message from New Head of School, Jake Madden
Welcome to Aoba-Japan International School, a vibrant educational community dedicated to preparing students for success in today's rapidly changing world. As the Group Head of Schools, I am thrilled to share our vision and emphasize the profound importance of equipping young minds with the skills, knowledge, and values they need to thrive in our interconnected society.
At Aoba, we believe in nurturing young entrepreneurs who can make a tangible difference and contribute to a better world. Our educational philosophy revolves around fostering collaborative learning, teamwork, and self-confidence, while also promoting creativity, innovation, and motivation. We strive to empower students to transform their ideas into reality, make thoughtful decisions, and ultimately achieve their goals.
To realize our vision, we have established five core values that underpin our educational approach: Global Leadership, Entrepreneurship and Innovation, Effective Communication, Prudent Risk-Taking, and Proficient Problem-Solving. These values serve as guiding principles, shaping our curriculum, teaching methodologies, and extracurricular activities. Our chosen curriculum, the International Baccalaureate (IB), provides a framework for holistic education, encouraging deep exploration of important ideas and developing students' creative and critical thinking skills.
At Aoba, we prioritize the holistic growth of our students. We strive to create a nurturing environment where they can develop essential life skills, build meaningful relationships, and embrace their unique talents and interests. We recognize that success extends beyond academic achievement, and our dedicated educators are committed to providing a supportive and enriching environment that nurtures the social, emotional, and physical well-being of every student.
By fostering a culture of respect, collaboration, and open-mindedness, we aim to instill a global perspective and intercultural understanding in our students. We celebrate diversity and provide opportunities for cross-cultural experiences, encouraging students to become compassionate and responsible global citizens.
We invite you to visit our beautiful campuses, where you can witness firsthand the dedication and passion of our educators. Experience the vibrant and inclusive community we have cultivated, where students are encouraged to explore their passions and talents while receiving exceptional academic instruction. At Aoba-Japan International School, we are committed to shaping a brighter future for your child, inspiring them to make their mark on the world and embrace the limitless possibilities that lie ahead.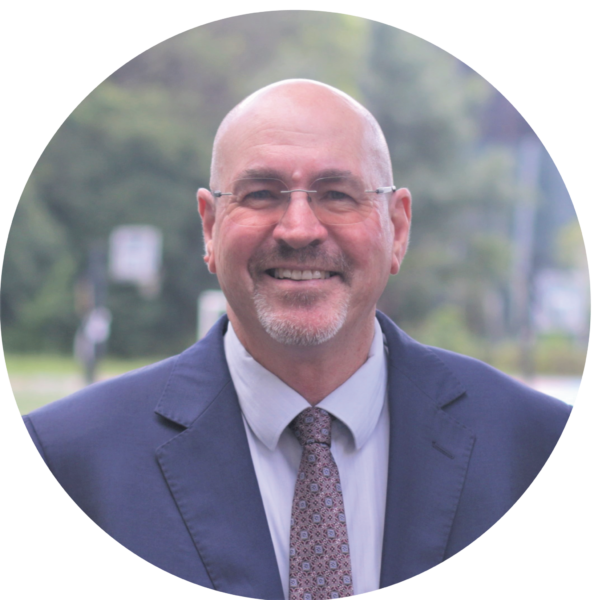 "To be better tomorrow than you are today"
Jake Madden
Head of School
Profile
After graduating with a primary teaching degree majoring in physical education Jake has enjoyed a successful teaching and leadership career across three states and four educational systems throughout Australia. He has been a principal of seven schools over the last twenty years building and leading learning communities. He is passionate about leadership and the positive difference that it can make to teacher and student learning outcomes.  Over many years, Jake has led and facilitated the professional learning of principals and staff at school, national and international level in the area of leadership, school improvement and curriculum development.
Guiding his leadership practices is the key focus on improving student learning. This highlights his educational interests in building teacher capacity through the development of learning in the contemporary world, the promotion of flexible learning spaces to meet the needs of the 21st century learner and curriculum for global mindedness. This is highlighted in his online presence. Additionally Jake is recognised for his passion in supporting the training and development of beginning teachers.
Jake sees teachers as leaders in his schools with his doctoral research being focused on the relationship between teachers as leaders and school principals. Flowing from his research and experience in schools, Jake has provided blueprints for schools wishing to engage in school improvement initiatives. He is the author of six books and numerous articles. Incorporating his doctoral work on building teacher capacity Jake's expertise has assisted schools in undertaking pedagogical change.
Jake is a leader in the notion of teacher-as-researcher and through his leadership in schools engages teachers to collaborate in revising curriculum, improving their work environment, professionalizing teaching, and developing effective school policy. In his role as International Schools Consultant Jake is called upon nationally and internationally to offer insights into building teacher capacity in de-privatizing teaching and learning.
Jake is awarded a Fellowship with the Australian Council of Educational Leaders in recognition for his contribution in this area and to fostering teacher professional learning. In December 2019 the Global Forum for Education and Learning conferred him in the top 100 leaders in education and in 2020 he received the outstanding contribution to education from GESS, Dubai. Jake was the editor of the Journal of Applied Research and Innovation and he sits on the editorial board for the International Journal of Innovation, Creativity and Change. He was the inaugural Dean of the Australian College of Researchers.
Interview with Jake
Q : What attracted you to Aoba Japan International School and what excites you most about joining our school community? 
Aoba Japan International School's commitment to equipping young individuals with skills for our rapidly changing world resonates with me.

The interconnectedness of today's business, social, and cultural landscapes emphasizes the importance of holistic education.

I value the emphasis on entrepreneurship as a means of nurturing social responsibility, teamwork, innovation, and analytical thinking.

The school's focus on values like Global Leadership, Entrepreneurship, Effective Communication, Risk Taking, and Problem Solving align with my educational philosophy.

Adoption of the International Baccalaureate curriculum showcases commitment to adaptable education and critical thinking.

Partnerships with universities demonstrate dedication to ongoing professional development and best practices.

Exciting to join a community dedicated to holistic student growth, collaboration, and a safe learning environment.

The school's commitment to preparing students for an evolving world and emphasis on values make it an inspiring educational environment.

Eager to contribute to shaping future leaders and innovators at Aoba-Japan International School.
Q : What do you feel you will bring to Aoba? 
Educational Leadership Expertise: With a diverse educational journey, including a Doctorate in Education, I have honed my leadership skills across various educational systems and cultures. My experience as a principal in seven schools over the past two decades has given me a deep understanding of effective leadership strategies that drive positive teacher and student outcomes.

Innovative Pedagogical Approaches: My commitment to improving student learning through innovative teaching methods aligns well with Aoba's goals. I have a strong belief in teachers as leaders and researchers, fostering collaboration to revise curriculum, create dynamic learning spaces, and enhance professional development.

Global Perspective and Curriculum Development: Aoba's emphasis on global-mindedness and curriculum development resonates with my own educational interests. My involvement in international organizations like ImprovED and recognition as a leader in education underscore my dedication to fostering global connections and advancing curriculum quality.

Professional Development Advocacy: My passion for supporting and developing both beginning and experienced teachers aligns with Aoba's commitment to teacher growth. My experience in professional learning programs and contributions to educational journals further underscore my dedication to enhancing the teaching profession.

Engagement Beyond Education: My interests and accomplishments extend beyond education, showcasing my dedication to personal growth and contribution. Accredited rugby coach, golfing enthusiast, and involvement in various organizations reflect my well-rounded approach to life and leadership.

In essence, I am excited to bring my proven expertise in leadership, innovation, curriculum development, and global engagement to Aoba. Together, we can build upon the school's achievements and further empower students and educators for success.
Q: How do you plan to incorporate innovation and technology into the school's educational approach?
 

I plan to infuse innovation and technology into the school's educational approach through curriculum enhancement, blended learning, teacher professional development, and creating innovation hubs. I'll prioritize digital literacy, personalized learning, and global connections, while also engaging parents through digital communication. Regular evaluation will ensure the effectiveness of this approach, fostering skills essential for 21st-century success and enhancing the overall learning experience.