Taiko
What we cherish for the activity of taiko are the following three points:
To make a good quality sound with a drum, play the drums with your heart.
Listen not only to yourself but also to the drums of others.
Learn the discipline and customs of playing.
There are many kinds of drums and various ways to play them. Although you can't play a melody like a piano with taiko drums, playing drums in combination with various sounds and rhythms makes you feel very happy and satisfied. I want young people from all over the world to know and enjoy our traditional Japanese drums.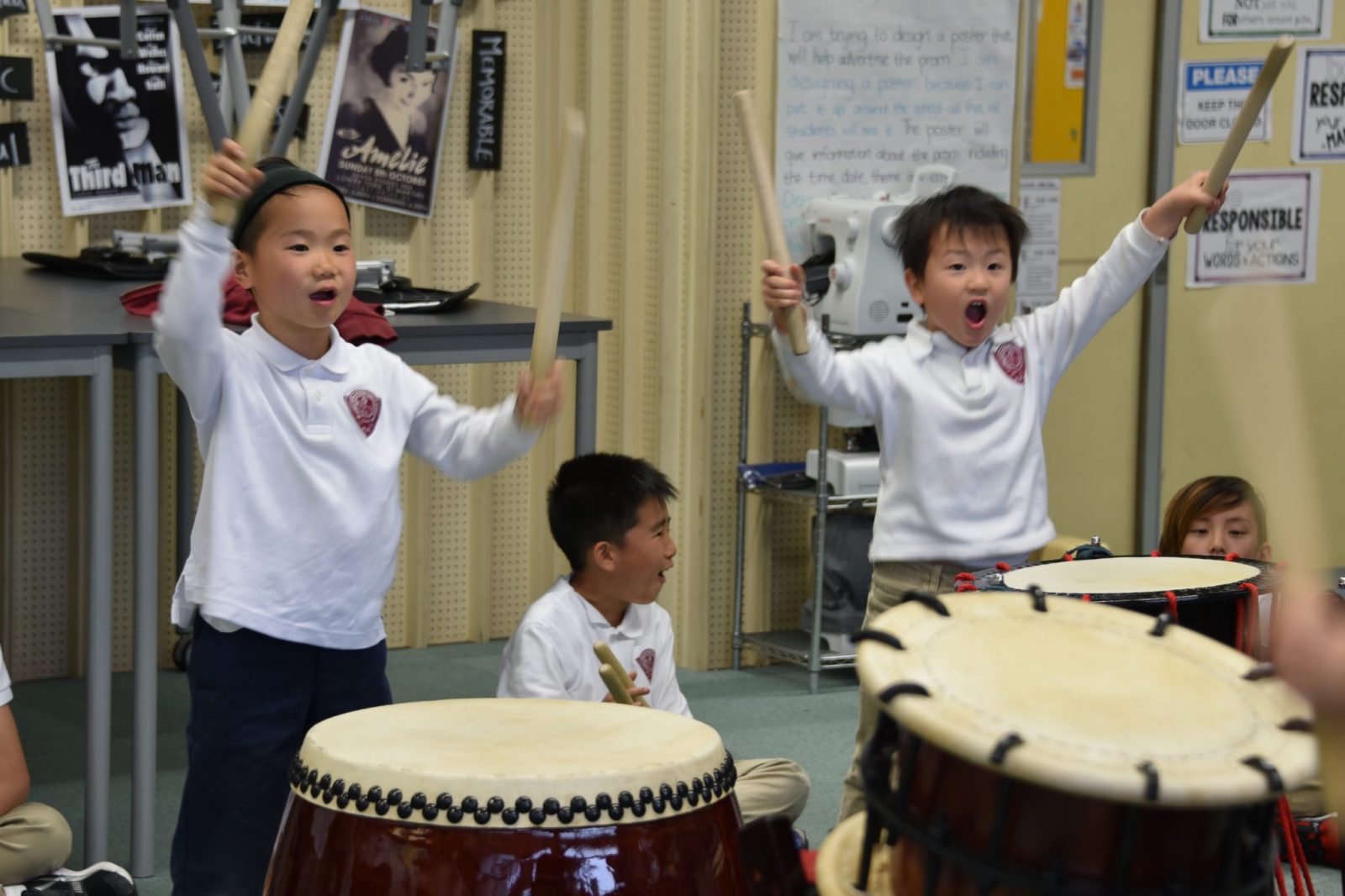 Shinobu Yasunaga: Taiko Drums
Ms. Yasunaga is an expert teacher of Japanese drums (taiko) and has an important teaching role with the Japan Taiko Association. She has 20 years' experience of performing with the drums and teaching young people. She coaches taiko at Aoba, other high schools and for her own team. You will often see her and her group performing at summer festivals, Bon Odori, and for residents in nursing homes. If you are interested, please come and see her play!