Online Global Leadership Diploma Program Info Session on 14th October
14 October 2021
We are accepting Online GLD Program applications now.
ONLINE GLD PROGRAM: ONLINE INFO SESSION
14th October 2021, 9am – 10am
There will be a short overview of the Online GLD Program, followed by dedicated time for Q&A. 
The info session will be in English. 
Questions may be asked in English or Japanese. 
This is your chance to learn more about our Online Global Leadership Diploma (GLD), which is our very own tailor made program designed to meet the needs of a wide variety of students in Japan and around the world.  
Are you a high school student, living outside of Tokyo, looking for a flexible, accessible, high quality international education which you can take completely online?
Join us for the Info Session next week!  
At Aoba, we respect students' individuality and support them to achieve their future goal. In the GLD course, you will be able to create your own curriculum based on your individual passions and academic interests. The Leadership coach will support you to develop your personalised learning pathway in order to allow you to pursue your passion and empower you for future success.
Here are the Global Leadership skills that you will acquire and improve as you become a global leader.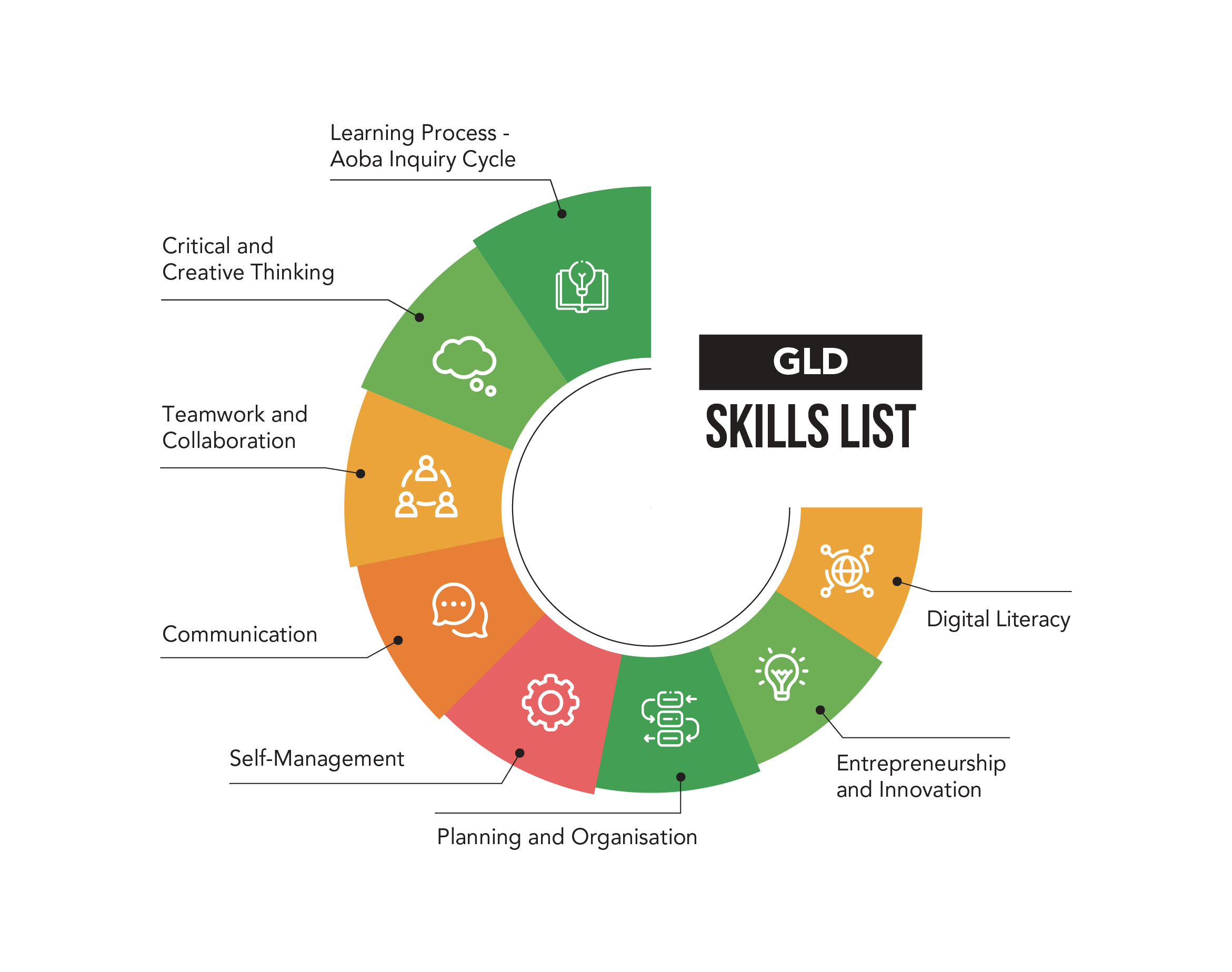 GLD students are awarded the internationally accredited Aoba High School Diploma.This standard diploma opens the doors to entering top universities worldwide and in Japan, and future career aspirations.
The launch of our Online GLD started accepting applications from October 1, 2021. The first cohort of students will be welcomed in April 2022, followed by the next intake in August 2022.  As part of Aoba's commitment to supporting local Japanese communities, we will be running a selective scholarship program targeting high achieving and motivated students from all across Japan, for both April 2022 and August 2022 intakes.  
Successful applicants for the scholarship program will be selected via a competitive application process separate to admissions into the online GLD program, and those accepted into the scholarship program will receive a 100% tuition discount for the duration of their senior school studies at Aoba.
To learn more about the GLD, please join our online info session on 14th October, or visit GLD web page.
ONLINE GLD PROGRAM: ONLINE INFO SESSION
14th October 2021, 9am – 10am