Meet Ms. Faye, our School's K3 Teacher Assistant
5 December 2017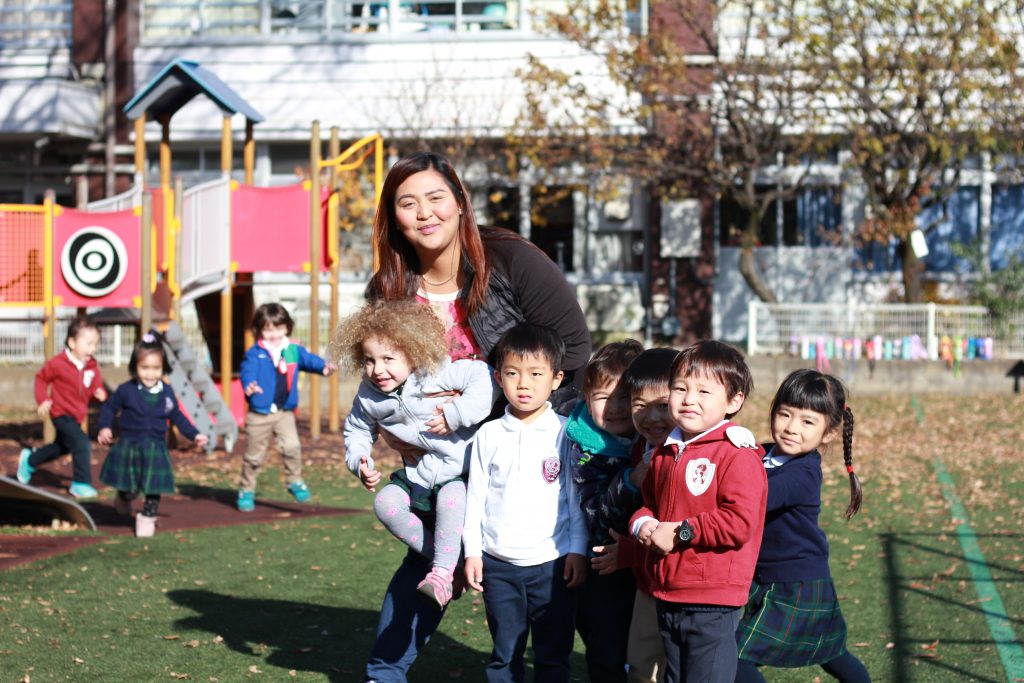 What would your autobiography be called?
That would be Faye's Anatomy.
Where are you from and how long have you been living in Japan?
I was born and raised in the Pearl of the Orient: Philippines! I have been living here in Japan since August 2010.
What did you study, why, and what did you like the most?
I am a Registered Nurse and had my Bachelor's Degree in Nursing in the Philippines. Basically I wanted to be a successful health-care professional, I believed being a Nurse is a rewarding career that makes a difference in many lives by providing hands-on care and assisting complete strangers in recovery, or leading a healthier life. Likewise, because of its wide-ranging work environments and opportunities abroad.
How long have you been teaching or working in Education? What are the achievements you are most proud of?
I have been in the Education field since I first arrived here in Japan and I am proud and happy to be a part of the formative years of many children who have been under my care all these years.
What do you like most about teaching or working in Education?
I feel honored to be entrusted this great opportunity to be a part of my students' lives. These children's early first learning experiences deeply affect their future physical, cognitive, emotional and social development. And of course, I love being around them, as declared by the forever child in me. Peter Pan is my inner friend!
What are your roles here at A-JIS? How would you describe your job to a child?
I am a Teaching Assistant for Kindergarten (K3 Lily). My roles described to a child:
"Hello, I'm Ms. Faye. I will play with you and assist you with anything you need. My job is make sure you are safe and having fun while you are learning. If you have something to say to me, you can tell it to me any time, or whisper it in my ear if you're shy. Okay? Do you want me to teach you a magic trick?"
What do you do for fun?
I'm a homebody, I loooove to stay indoors and cook for my friends. Sometimes I go out with my housemates to try new restaurants and visit the countryside to unwind. I enjoy watching movies/TV Series, I like watching medical documentaries. Also, I enjoy shopping for makeup!
What's the most unusual place you have visited?
That's a difficult question! I guess the most unusual place I have been was the Mt. Samat Shrine in the Philippines. It's a whopping 302 ft tall cross on top of a mountain! If you happen to visit the Philippines, that would be great if you could stop by the cross.