TOK Study Seminar by A-JIS and Ritsumeikan University
13 July 2018
The TOK1 study seminar of IB2 education took place at the conference hall of Ritsumeikan University in Osaka on June, 30.
A-JIS TOK specialist, Mr. Ozawa, introduced an overview of the methodology and explained case studies with his presentation "How to deliver TOK lessons". The seminar was a great opportunity for participant schools to learn about what the study of TOK can offer to students and how to implement the methodology in their classrooms.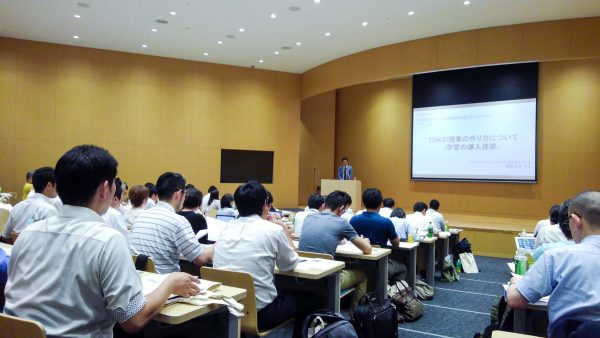 The seminar caused a very positive reaction amongst participants who were able to discuss about education in Japan and exchange ideas and methods of teaching and implementing TOK.
Consequently, we believe the TOK seminar will serve as the starting point for implementing a global education program in Japanese classrooms.
As a IB World School, A-JIS will proceed with more educational seminars and events in order to foster global education in Japan.
What is TOK?
The TOK study seminar aims to bring together teachers, researchers and educational leaders to share their IB TOK methodologies, ideas and best practices used for transforming globalized education in Japan.
1 Theory of Knowledge (TOK) is one of the core subjects of the IB Diploma Programme. It is known as a classroom method that generates critical thinking.