New Summer School Program in 2023 "Musical Theatre Summer Camps"
6 April 2023
"Summer Program 2023"

Registration is still open for a few more students!


Due to popular demand, we have expanded the capacity of the regular program depends on grades.
Applications will be closed when the final capacity is reached.
*Applications for the Musical Theater Program is full and we are no longer accepting applications.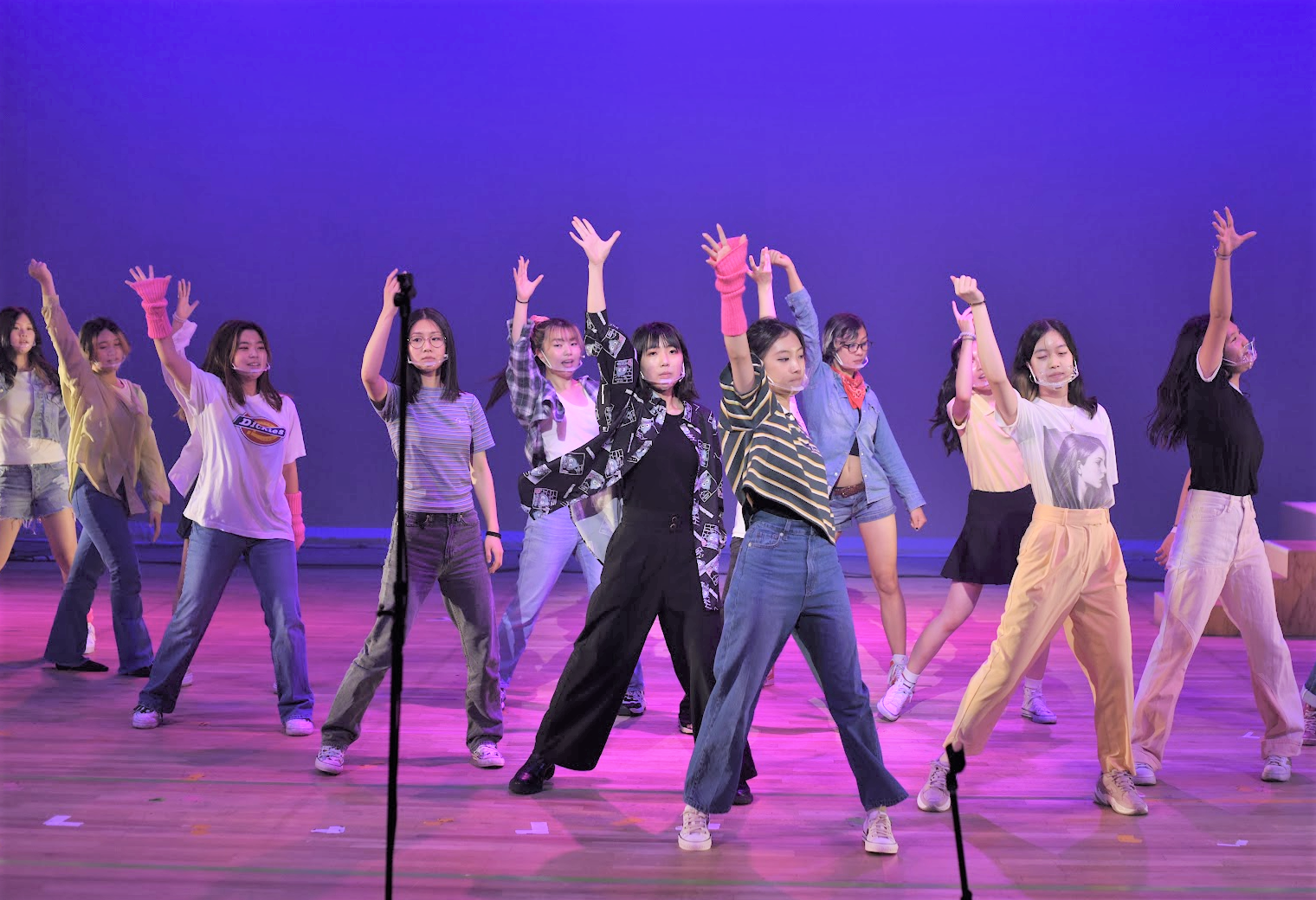 Musical Theatre Summer Camps
*Applications for the musical theater program have been closed due to capacity expansion.
This summer, Aoba-Japan International School offers students the life-changing opportunity to learn, practice, and perform under the guidance of professional faculty in the field at Musical Theatre Summer Camp.  The camp provides two different programs based on the student grade levels.  
"Rising Star Camp" (5days, 7/24 – 7/28) – Musical Theatre Camp for 3 to 5th grades (Fee: 75,000yen)
"Rising Star Camp" is a five-day camp (M-F, 09.00 to 15.00, July 24th -28th) designed for NEW G3-5 students to promote confidence and collaboration skills in singing, movement, and storytelling.   The program focuses on ensemble singing and dancing learning the materials from famous Broadway Musicals such as Annie, Lion King, Frozen, and more.  The Rising Stars ensemble culminates the week with the Family Showcase Concert, their musical presentation of songs, and scenes from a featured musical show. Rising Star camp starts budding performers on a lifelong path of art appreciation through creative group play in a fun and supportive environment.
"Mainstage Camp"(2weeks, 7/31 – 8/11)  – Musical Theatre Camp for 6 to 12th grades (Fee: 150,000yen)
"Mainstage Camp" is a two-week camp (M-F, 09.00 to 15.00, July 31st – August 11th) designed for NEW G6-G12 teens.  The camp will produce a fully-staged musical from the audition, rehearsal to performance including sets and costumes. The students in this camp will immerse themselves in the world of Musical Theatre: acting, singing, and dancing every day, developing their skills working with accomplished professionals in staging, choreography, and music direction. All students will have a chance to work with a professional vocal coach to develop their singing voices and work with a professional dance and body coordinator to enhance their skills in dance.  The students in camp will also be involved in building/painting the sets. The camp will conclude with the family showcase performance on the final day of camp. All the classes will be taught in English.
 

*Applications are closed "Musical Theater Summer Camps"
【Inquiries】Dr.Kensuke Hakoda's Email:kensuke.hakoda@aobajapan.jp
Regular summer school programs including English, Math, Integrated studies, Music, Art, Physical Education, etc will also be offered.
Regular Summer School Programs
【Grades】For kinder to middle year program students
【Dates】July 17th, 2023 – Aug 11th, 2023 (No classes on Saturdays and Sundays)
Period 1 (Session 3) : 07/17 ~ 07/28  10 days (*Musical Theatre Summer Camps start from  7/24~)
Period 2 (Session 4) : 07/31 ~  08/11  10 days
*Session 1 & 2 are only for AOBA students
【Program Contents】* Classes and activities vary according to children's English level.
Small-group classes on an elective basis
English language learning and improving communication skills (English, Maths, Integrated studies, Music, Art, etc.)
Project-based inquiry learning in groups
Experience languages other than Japanese and English.
Experience what you want to do in English (e.g. physical education, painting, musical instruments, etc.)
Out-of-school activities (excursions) and pool activities
CLICK HERE TO APPLY "Regular Summer School Programs"
※Application deadline: As soon as the number of places is filled.
Common Info for Aoba Summer School Programs
【Hours】09.00 ~ 14.50
【Place】Aoba Japan International School, Hikarigaoka Campus (7-5-1 Hikarigaoka, Nerima-ku, Tokyo)
*No school Bus for external students, but there is a shuttle bus service from Hikarigaoka station
【Cost】 150,000 yen each period (+10,000 yen registration fee *First time only).
※School lunch available: 13,000 yen each period.
※The cost may vary depending on the details of the application.
【Application deadline】As soon as the number of places is filled.
【Payment】Please make payment as per the invoice sent to you after application.
※If payment is not received after the payment deadline, the application will be cancelled.
※Please note that there are no refunds after payment.

【Inquiries】Email:extension.programs@aobajapan.jp